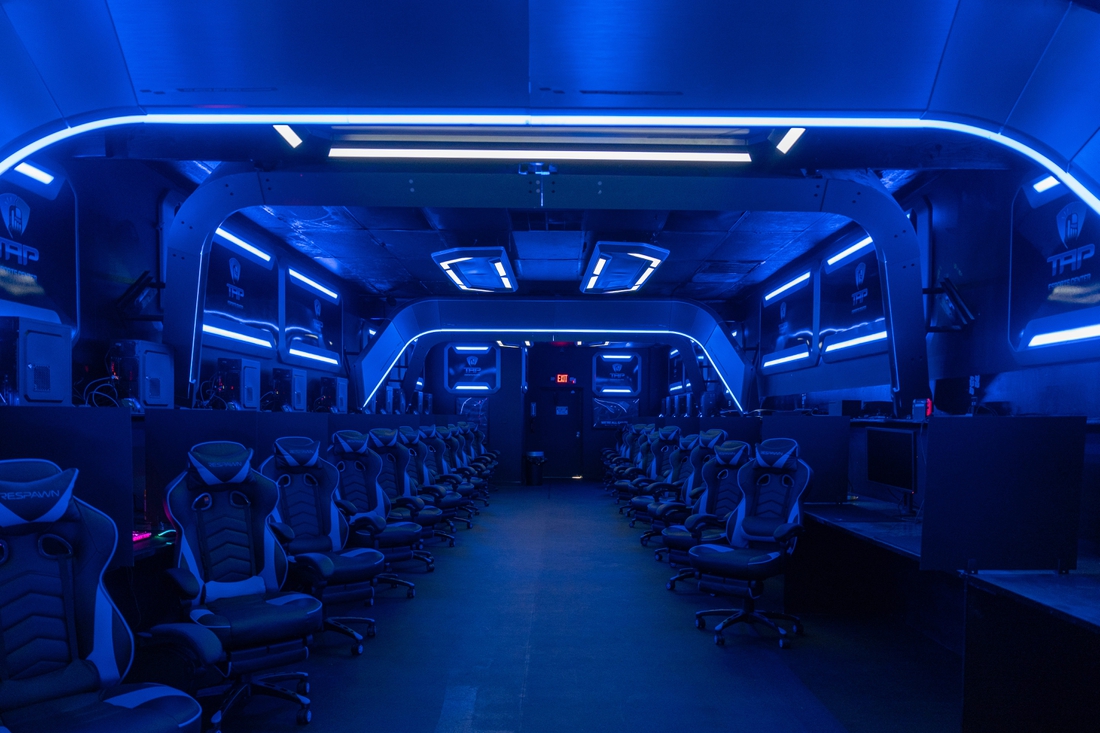 The final day of Group play in the 2021 League of Legends World Championships saw both upsets and tiebreakers as the teams battled for a spot in the main event.
In Group A, China's LNG Esports (4-0) punched their ticket to the main event by taking down Infinity Esports (0-4) in a lightning-fast 23 minutes. This match wasn't particularly close at any point, with LNG running over the early game and putting on teamfighting clinics later in the contest. While Infinity found occasional kills, they were small consolation prizes compared to the kills and objectives LNG stacked up en route to their win. With this result, LNG Esports secured first place in Group A, meaning they automatically qualify for the main event. Since there are LPL teams in three of the Main Event groups, LNG Esports will be slotted into Group D with the LEC's MAD Lions, LCK's Gen.G Esports and the LCS' Team Liquid.
In other Group A action, Oceania's PEACE (2-2) defeated Brazil's RED Canids (1-3) in 28 minutes in a match that had admittedly low stakes. Since Infinity Esports were mathematically eliminated, and it was impossible for either team to overtake the LCK's Hanwha Life Esports (3-1) for the second seed in the group, the teams played for little more than bragging rights. PEACE cruised to a win behind strong teamfighting and good early map rotations. Time will tell if that strategy can work again as these two teams will clash in a best-of-five in the upcoming Knockout Stage.
Over in Group B, several tiebreakers and improbable upsets led to DetonatioN FocusMe (3-1) making history by becoming the first team from Japan's LJL to qualify for the main event. First, DFM took down the PCS' Beyond Gaming (1-3) in 32 minutes while the Group B leader entering the day, NA's Cloud9 (3-1), surprisingly dropped a match to a seemingly hapless CIS representative in the Unicorns of Love (1-3).
In the first tiebreaker of the day, Beyond Gaming took down Unicorns of Love in 36 minutes to keep their main event hopes alive. Beyond Gaming didn't play an immaculate game, but they did enough to allow bot laner Chiu "Doggo" Tzu-Chuan's Draven to take over and carry. Doggo was absolutely massive this game, aggressively looking for picks and dealing tons of damage en route to a 10-2-4 KDA (Kills-Deaths-Assists), good for 74 percent kill participation.
Then, Cloud9 and DetonatioN FocusMe met in the second tiebreaker to determine the first seed in a roller coaster of a match. Cloud9 had a somewhat muddled draft, picking a mix of poke and teamfighting, but played well enough early on to accrue a gold lead. As the game went on, though, DetonatioN FocusMe caught back up in gold through strong teamfighting with their more tightly-focused teamfighting composition.
In addition, Cloud9 lost control as the game went on, with support Philippe "Vulcan" Laflamme giving away several unnecessary kills and overall having a poor showing as Amumu. By late game, Cloud9 had lost control of the game and looked lost, getting run over in a final teamfight in their own base by DFM. Shortly after that, the Japanese representatives that have gone to the last three Worlds finally punched their ticket to the main event in 36 minutes. With this result, Cloud9 takes second in Group B, and will play the winner of Group A's 3rd vs 4th seed to see who makes it to the main event.
In the Play-In portion of the 2021 League of Legends World Championship, ten teams get drawn into groups of five, where they compete in a single round-robin of best-of-one matches. The top teams from each group advance to the Main Event, while the 2nd-4th seeds advance to Round 2, the Knockout Stage. In the Knockout Stage, the 3rd and 4th placed teams from each group play each other, and the winners of those matches plays the opposite group's second seed. The winners of these final matches advance to the Main Event. All matches in the Knockout Stage are best-of-five.
The 2021 League of Legends World Championships continue with the Play-In Knockout Stage on Friday with two matches:
Beyond Gaming vs Galatasaray Esports
RED Canids vs PEACE
Play-In Group Stage Standings:
Group A
1. LNG Esports, 4-0
2. Hanwha Life Esports, 3-1
3. PEACE, 2-2
4. RED Canids, 1-3
5. Infinity Esports, 0-4
Group B
1. DetonatioN FocusMe, 3-1
2. Cloud9, 3-1
3. Galatasaray Esports, 2-2
4. Beyond Gaming, 1-3
5. Unicorns of Love, 1-3
–By Noah Waltzer, Field Level Media