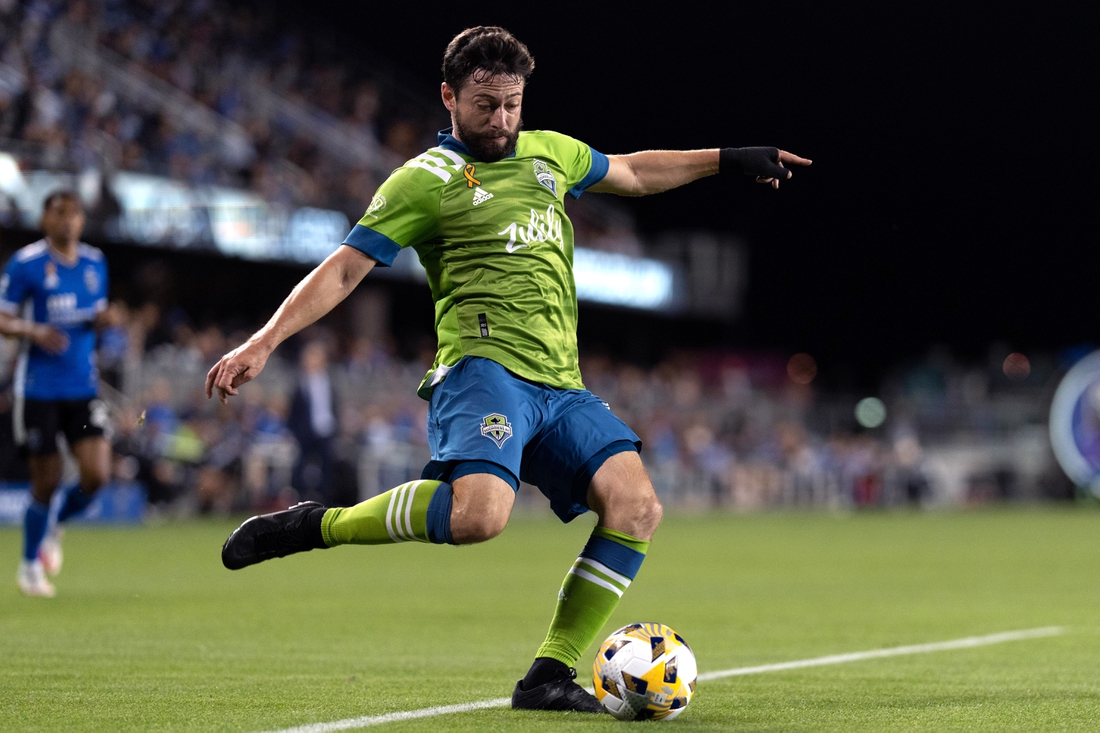 Cristian Roldan had a goal and two assists as the Seattle Sounders defeated the visiting Colorado Rapids 3-0 Sunday night.
Jimmy Medranda and Joao Paulo Mior also tallied for the Sounders (16-5-6, 54 points), who remained in first place in Major League Soccer's Western Conference and put an end to the Rapids' 12-game unbeaten streak (6-0-6). Colorado (13-5-9, 48 points) last lost July 24 at Real Salt Lake.
Seattle goalkeeper Stefan Frei was credited with four saves.
Roldan tallied for the third straight MLS match and the fourth across all competitions, after also netting a goal in Seattle's 3-2 loss to Club Leon in the Leagues Cup final.
Roldan opened the scoring in the 2nd minute following a Colorado turnover deep in its own end. Seattle's Will Bruin got the ball on the left wing along the end line and passed back to Roldan, whose one-timer from 15 yards out was deflected by Rapids goalkeeper Clint Irwin on its way into the net.
Medranda made it 2-0 in the 22nd minute after Roldan made a run down the right wing. His cross was pushed on by Joao Paulo, and Medranda scored from nearly the same spot as Roldan, putting a 15-yarder from the left side of the penalty area off Irwin and just inside the near post.
Joao Paulo scored in first-half stoppage time to give the Sounders a 3-0 lead, taking a pass from Roldan just short of midfield and dribbling the ball all the way to the penalty spot before tucking a shot under Irwin, who was making his first appearance of the season.
Colorado's Lucas Esteves received a red card for a foul in the 61st minute, leaving the Rapids with 10 men for the remainder of the game.
Both teams had goals called back in the second half.
A second Medranda strike was waved off after a video review determined a Seattle foul before his shot, and Colorado had a goal come back because of an offside flag.
–Field Level Media