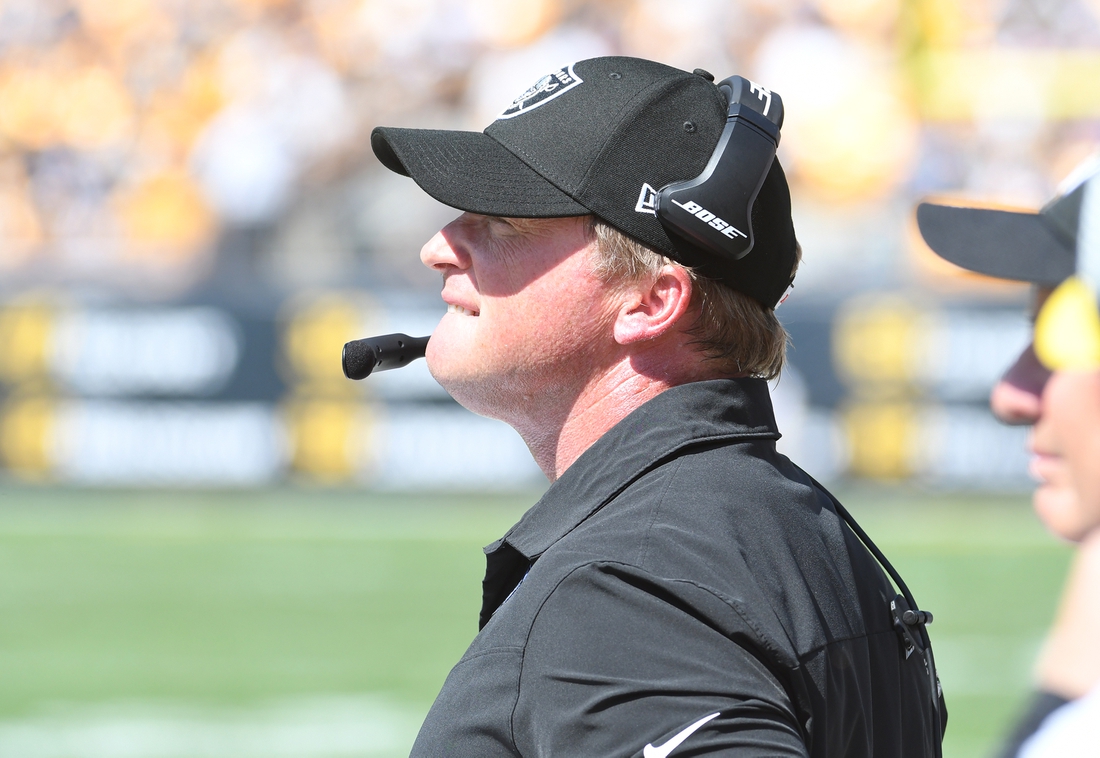 EA Sports announced Wednesday it will cut Jon Gruden's name and likeness out of "Madden NFL 22" after the coach's resignation from the Las Vegas Raiders.
A series of emails became public showing that Gruden used derogatory language and tropes when describing people of color, women and LGBT people.
He called commissioner Roger Goodell an anti-gay slur, used a racist trope about Black people in describing NFLPA executive director DeMaurice Smith, said the Rams were pressured by the NFL to draft openly gay prospect Michael Sam and denounced the idea that women could be referees in the league.
"EA Sports is committed to taking action in maintaining a culture of inclusion and equity," the publisher said in a statement. "Due to the circumstances of Jon Gruden's resignation, we are taking steps to remove him from Madden NFL 22. We will replace him with a generic likeness via a title update in the coming weeks."
— Madden NFL 22 (@EAMaddenNFL) October 13, 2021
Rich Bisaccia took over as head coach of the Raiders on an interim basis.
–Field Level Media