LOL: All four teams share Group D lead at LoL Worlds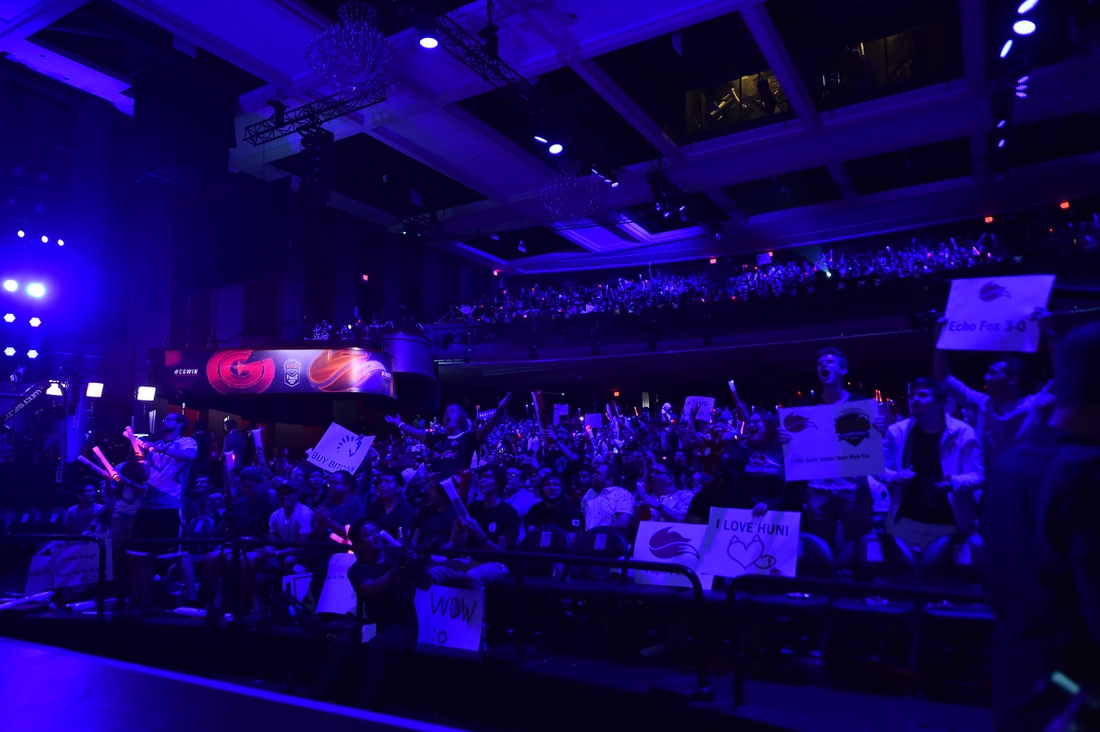 Two days into the League of Legends World Championship Group Stage, every team in Group D holds a 1-1 record as a result of some wild games Tuesday.
Europe's MAD Lions (1-1) outlasted South Korea's Gen.G Esports (1-1) in a brutal 47-minute match. While the game started off slowly, with both teams trading meager gold leads back and forth throughout the first 20 minutes, things heated up after the 24-minute mark. Gen.G grew its gold lead to 4,200 through good map movement and objective control, but they couldn't find a way to take MAD Lions' high-damage composition out of the game.
Then, as the game dragged on, MAD Lions started to claw at the gold lead with picks that led to objectives like four Ocean Drakes and 2 Baron Nashors. Instrumental to all of this was jungler Javier "Elyoya" Prades Batalla's Qiyana, who shined on the assassin, finishing with an 11-4-12 kills-deaths-assists ratio (K-D-A). Eventually, MAD's high damage composition was too much for Gen.G to comfortably handle, leading to an eventual win for the LEC's first seed.
In other Group D action, China's LNG Esports (1-1) took down North America's Team Liquid (1-1) in 29 minutes. Liquid drafted a composition based around getting ahead early, but when that failed to happen, they were stuck in an unwinnable scenario. LNG Esports took advantage of the draft gap and punished Liquid by taking several kills and objectives beyond the 10-minute mark, leading to a 11,300-gold lead and a win.
In Group A, tournament favorites and South Korean top seed DWG KIA (2-0) nearly got upset by Europe's third seed, Rogue (1-1), in a 37-minute win.
Early on, DK was dominating, snowballing the top half of the map and shutting down Rogue's solo lane carries. As the midgame approached, though, Rogue's bot laner, Steven "Hans sama" Liv, became a problem as Lucian. While DK had shut down the top half of the map, they didn't do nearly enough to slow down Hans sama, enabling him to carry midgame teamfights that threatened DWG KIA's lead. Fortunately for DWG KIA, the objective and gold lead they built early on proved to be too much for Rogue to handle, leading to a fateful Ocean Soul fight that went in DK's favor to give them the win.
The other European team at the tournament, Fnatic (0-2), had a rough time against China's Royal Never Give Up (2-0), who won the Group D matchup. Fnatic did well in making early action happen to give them a slight gold lead. The problem was that Fnatic never stopped trying to do things, leading to several costly slipups that handed RNG control of the game. All Royal Never Give Up had to do was sit back and wait for someone on Fnatic to blunder before picking up a free kill and ensuing objective, leading to a 30-minute win.
In a Group B matchup of historical heavyweights, China's top seed, EDward Gaming (2-0), took down South Korea's T1 (1-1) in 36 minutes. T1 drafted a heavy poke composition designed to prevent EDG from teamfighting with their high-damage composition, but EDG played around the poke masterfully. EDG either dodged the high damage coming from multiple angles while punishing T1's mispositioning or deleted the poke champions with high damage, leading to total objective control and a gold lead of more than 11,000 by the game's end.
The PCS' PSG Talon (1-1) took down Korea's Hanwha Life Esports (1-1) in 38 minutes in Group C. PSG Talon's plan was simple: punish HLE's weak top half by repeatedly ganking them to prevent their strong bottom half of the map from taking over the game. That worked to perfection as PSG got ahead quickly on champions that could threaten HLE's star carries, forcing Hanwha Life on the backfoot. PSG Talon ended with 21 kills compared to Hanwha Life's nine as PSG Talon got on the board at Worlds with the 38-minute win.
China's FunPlus Phoenix (1-1) took down North America's Cloud9 (0-2) in 36 minutes, though the Group A game was close for the most part. There were times early on where Cloud9 looked to have an advantage, but FPX would quickly quell that with either individual outplays or superior map rotations. In the midgame, Cloud9 almost erased a gold lead of more than 3,500, but they slipped up around the 26-minute mark, handing control of the game over to FPX en route to their win in 36:44.
Finally, North America's 100 Thieves (1-1) picked up their first win over Japan's DetonatioN FocusMe (0-2) in 33 minutes in Group A behind a strong showing from their bot lane duo.
In the 2021 Worlds Main Event, 16 teams are competing in four groups based on seeding, contesting a double round-robin of best-of-one matches in the Group Stage. The top two teams from each group advance to the Knockout Stage, which is a single-elimination bracket. Teams are randomly drawn for the Knockout Stage so that first-place teams will oppose second-place teams, and no two teams from the same group can be placed in the same half of the bracket.
Matches in the Knockout Stage are best-of-five.
Group play continues Wednesday with eight matches:
Royal Never Give Up vs. Hanwha Life Esports
MAD Lions vs. LNG Esports
FunPlus Phoenix vs. Rogue
PSG Talon vs. Fnatic
Gen.G vs. Team Liquid
DWG KIA vs. Cloud9
EDward Gaming vs. DetonatioN FocusMe
100 Thieves vs. T1
League of Legends World Championship Group Stage standings
Group A:
DWG KIA (2-0)
FunPlus Phoenix (1-1)
Rogue (1-1)
Cloud9 (0-2)
Group B:
EDward Gaming (2-0)
T1 (1-1)
100 Thieves (1-1)
DetonatioN FocusMe (0-2)
Group C:
Royal Never Give Up (2-0)
Hanwha Life Esports (1-0)
PSG Talon (1-1)
Fnatic (0-2)
Group D:
Team Liquid (1-1)
Gen.G Esports (1-1)
LNG Esports (1-1)
MAD Lions (1-1)
–Field Level Media
Check FREE Sports Scores and Bets https://www.RobinhoodSports.com a Division of RobinhoodNews.com
Trending News