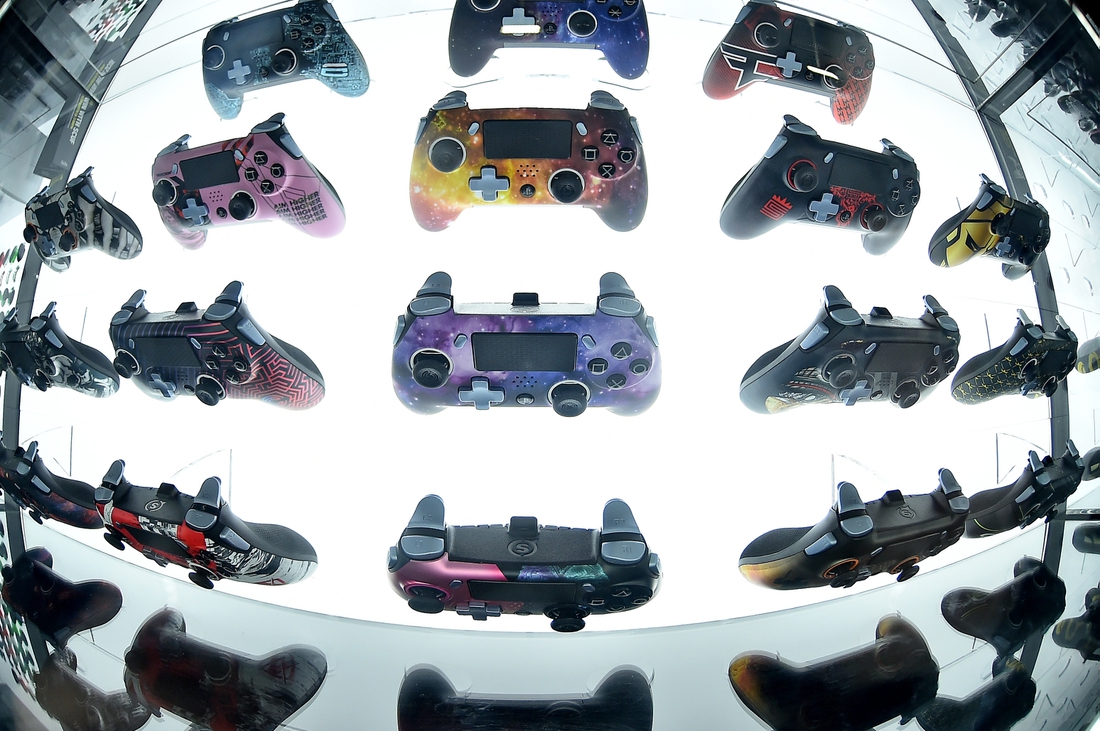 Vici Gaming went a perfect three-for-three in its group-stage matches Friday, soaring into the lead in Group B at The International 10 in Bucharest, Romania.
Vici (4-1-0) swept Elephant in 37 minutes on green and 45 minutes on red, defeated Quincy Crew in 41 minutes on red and 38 minutes on green and finished off Team Spirit in 45 minutes on red and 33 minutes on green.
That pushed Vici ahead of PSG.LGD atop the group, as PSG.LGD (3-1-0) dropped its first map of the event in a 1-1 draw with Team Secret before notching a win over Fnatic. Team Secret (2-2-1) pushed into third in Group B with a win over SG esports and two draws.
In Group A, Invictus Gaming won both its Friday matches to move to 4-1-0 for the stage and maintain its perch atop the group. Invictus handled Thunder Predator in 33 minutes on red and 39 minutes on green before sweeping Virtus.pro in 37 minutes on red and 37 minutes on green.
OG (3-1-1) is on Invictus' tail in Group A despite suffering its first loss of the event. OG fell to Aster in 49 minutes on red and 42 on green before rebounding with a win over T1 in 28 minutes and 39 minutes — both on green.
The group stage runs through Sunday before the main event of The International 10 takes place Oct. 12-17. Eighteen teams are competing in a round robin in two groups of nine. All group-stage matches are best-of-two series. The top four teams in each group will advance to the upper bracket of the main event, teams Nos. 5-8 will start in the lower bracket, and the last-place teams will be eliminated.
Group A Standings (record, map score)
1. Invictus Gaming, 4-1-0, 9-1
2. OG, 3-1-1, 7-3
T3. Evil Geniuses, 2-1-1, 5-3
T3. Team Undying, 2-1-1, 5-3
5. Virtus.pro, 2-1-2, 5-5
6. Alliance, 1-2-2, 4-6
7. Team Aster, 1-1-2, 3-5
8. T1, 1-0-3, 2-6
9. Thunder Predator, 0-0-4, 0-8
Group B Standings (record, map score)
1. Vici Gaming, 4-1-0, 9-1
2. PSG.LGD, 3-1-0, 7-1
3. Team Secret, 2-2-1, 6-4
4. beastcoast, 2-1-1, 5-3
5. Elephant, 1-2-2, 4-6
6. Fnatic, 0-3-2, 3-7
T7. Quincy Crew, 0-2-2, 2-6
T7. SG esports, 1-0-3, 2-6
T7. Team Spirit, 1-0-3, 2-6
–Field Level Media