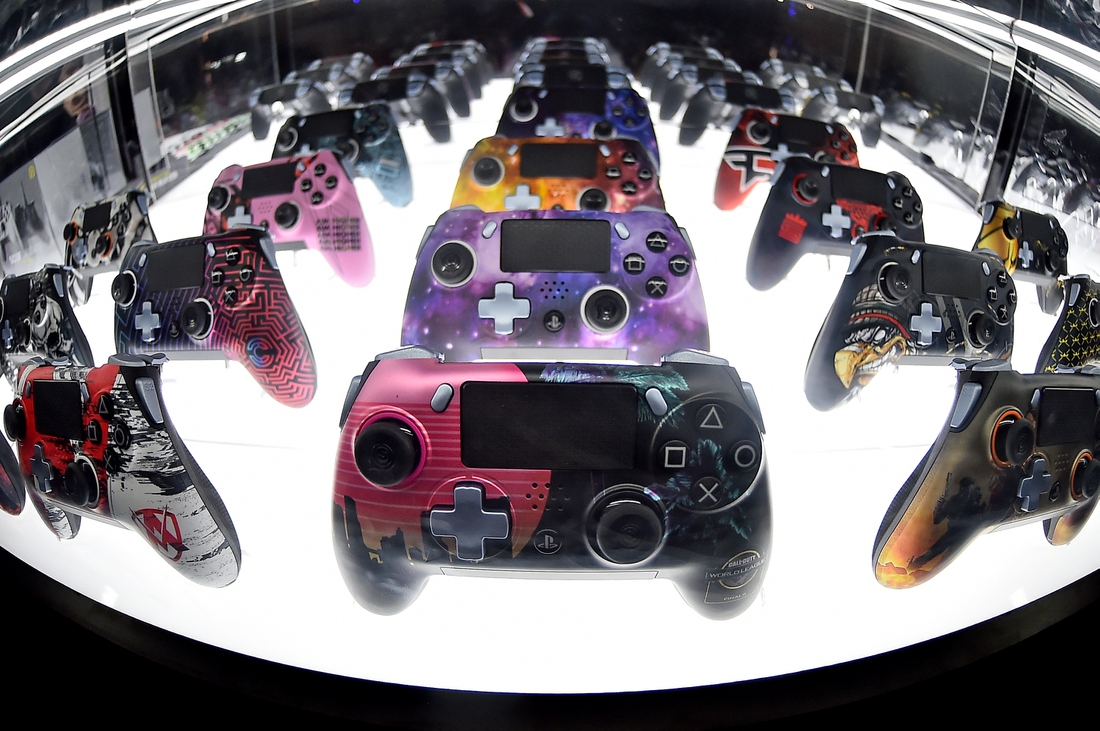 PSG.LGD kicked off the group stage of The International 10 with a pair of sweeps Thursday in Bucharest, Romania.
The Chinese-owned, Paris Saint-Germain-backed esports club defeated Quincy Crew and Team Spirit to take the early lead in Group B. At 2-0-0, PSG.LGD was the only team to stay unbeaten and untied after the first 20 matches of the group stage.
PSG.LGD won in 31 minutes on green and 29 minutes on red to top Quincy Crew. They followed it up with a 30-minute triumph on red and a 25-minute victory on green to sweep Spirit.
PSG.LGD is coming off a grand final triumph at last month's OGA Dota PIT Invitational.
In Group A, four teams were able to notch two wins apiece on the first day of group stage action.
Invictus Gaming (2-1-0) sandwiched wins against T1 and Evil Geniuses around a 1-1 draw with Team Undying. OG (2-1-0) knocked off Alliance and Thunder Predator before a tie with Virtus.pro (2-1-0). Virtus.pro defeated Undying and Alliance, while Evil Geniuses (2-0-1) took care of business against Team Aster and T1 before their loss to Invictus.
The group stage runs through Sunday before the main event of The International 10 takes place Oct. 12-17. Eighteen teams are competing in a round robin in two groups of nine. All group-stage matches are best-of-two series. The top four teams in each group will advance to the upper bracket of the main event, teams Nos. 5-8 will start in the lower bracket, and the last-place teams will be eliminated.
Group A Standings (record, map score)
T1. Invictus Gaming, 2-1-0, 5-1
T1. OG, 2-1-0, 5-1
T1. Virtus.pro, 2-1-0, 5-1
4. Evil Geniuses, 2-0-1, 4-2
5. Team Undying, 1-1-1, 3-3
6. Alliance, 1-0-2, 2-4
T7. T1, 0-0-2, 0-4
T7. Team Aster, 0-0-2, 0-4
T7. Thunder Predator, 0-0-2, 0-4
Group B Standings (record, map score)
1. PSG.LGD, 2-0-0, 4-0
T2. Elephant, 1-1-0, 3-1
T2. Vici Gaming, 1-1-0, 3-1
T4. beastcoast, 1-0-1, 2-2
T4. Fnatic, 0-2-0, 2-2
T4. Team Secret, 1-0-1, 2-2
T7. Quincy Crew, 0-0-1, 0-2
T7. SG esports, 0-0-1, 0-2
T7. Team Spirit, 0-0-2, 0-4
–Field Level Media