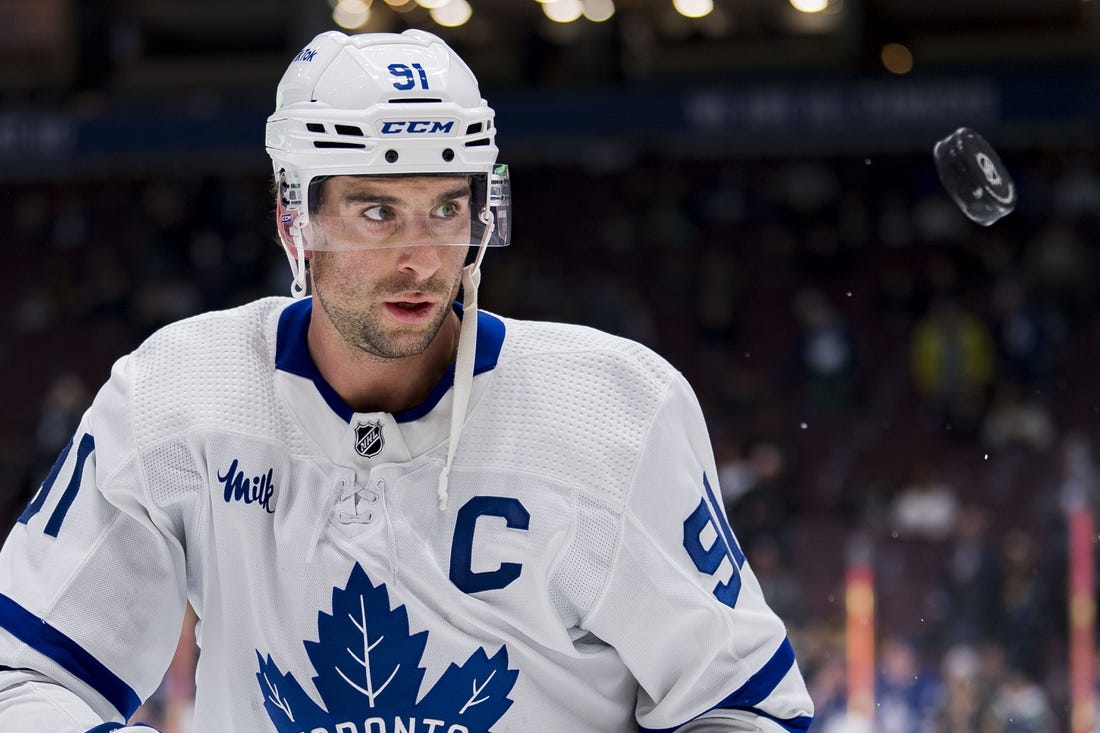 Toronto Maple Leafs captain John Tavares drew a $5,000 fine for slashing Edmonton Oilers defenseman Vincent Desharnais on Saturday night.
The NHL Player Safety announced the fine on Sunday. It is the maximum allowable under the collective bargaining agreement.
Tavares had two goals and an assist in the Maple Leafs' 7-4 win in Toronto. The 32-year-old center received a two-minute slashing penalty at the 3:41 mark of the third period.
Tavares has recorded 65 points (30 goals, 35 assists) through 64 games this season, his fifth campaign with Toronto and 14th in the NHL.
–Field Level Media