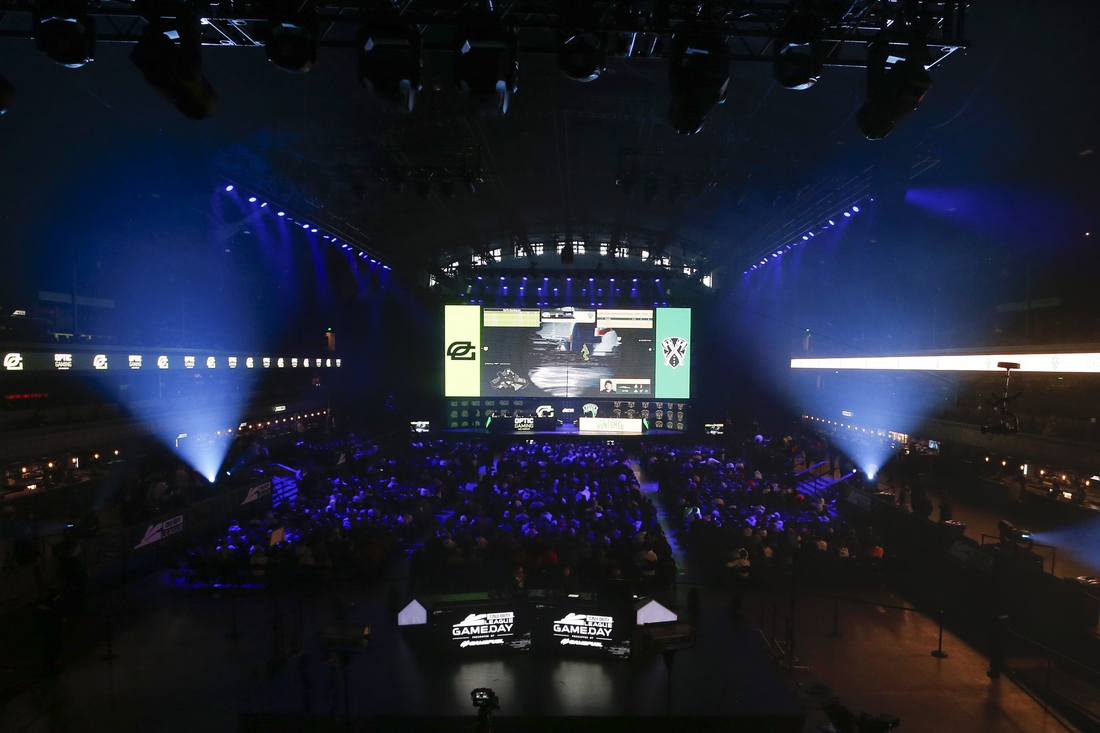 Virtus.pro and PSG.LGD recorded hard-fought victories Wednesday to advance to Round 2 of the upper bracket at the main event of The International 10 in Bucharest, Romania.
Virtus.pro had to rally from a map down to defeat Vici Gaming. PSG.LGD defeated T1 in three maps to advance to Thursday's match against VP.
In the day's other action, Team Spirit swept Fnatic and OG did the same to Quincy Crew in Round 2 of the lower bracket. Spirit and OG will face off Friday, while Fnatic and Quincy Crew were eliminated.
The International 10 is the final tournament of the Dota Pro Circuit, returning to Europe (Arena Nationala in Bucharest, Romania) for the first time since 2011. Participation is by invite only, but teams qualified through the Pro Circuit.
Following group play (18 teams), 16 teams began in the double-elimination bracket at the Main Event, which began Tuesday. Eight teams began in both the upper and lower brackets for a total prize pool of $40 million (an initial prize pool of $1.6 million plus 25 percent of Battle Pass sales).
On Wednesday, PSG.LGD defeated T1 in 35 minutes on green before T1 rebounded with 55-minute win on red. PSG.LGD clinched with a 37-minute win on green. Wang "Ame" Chunyu of China led PSG.LGD with a kills-deaths-assists ratio of 9.0-2.0-8.3.
Virtus.pro dropped the first map to Vici Gaming in 39 minutes on green. But VP rallied with wins in 46 minutes and 34 minutes, both on green. Russian Danil "gpk" Skutin led VP with a K-D-A of 12.3-3.0-9.3.
Team Spirit cruised past Fnatic in 25 minutes on green and 37 minutes on red. Ukrainian Illya "Yatoro" Mulyarchuk led Spirit with an 11.0-0.0-6.0 ratio.
OG stayed alive with wins of 40 minutes (green) and 38 minutes (red). Topias Miikka "Topson" Taavitsainen of Finland dominated, finishing with a ratio of 15.5-2.5-11.5.
Play continues Thursday with four matches:
Invictus Gaming vs. Team Secreet, upper bracket Round 2
PSG.LGD vs. Virtus.pro, upper bracket, Round 2
T1 vs. Alliance, lower bracket, Round 2
Vici Gaming vs. Evil Geniuses, lower bracket, Round 2
International 10 prize pool:
1. $18.2 million
2. $5.2 million
3. $3.6 million
4. $2.4 million
5-6. $1.4 million
7-8. $1 million
9-12. $800,400 – Fnatic, Quincy Crew, TBD, TBD
13-16. $600,300 — Team Undying, Team Aster, beastcoast, Elephant
17-18. $100,000 — Thunder Predator, SG esports
–Field Level Media