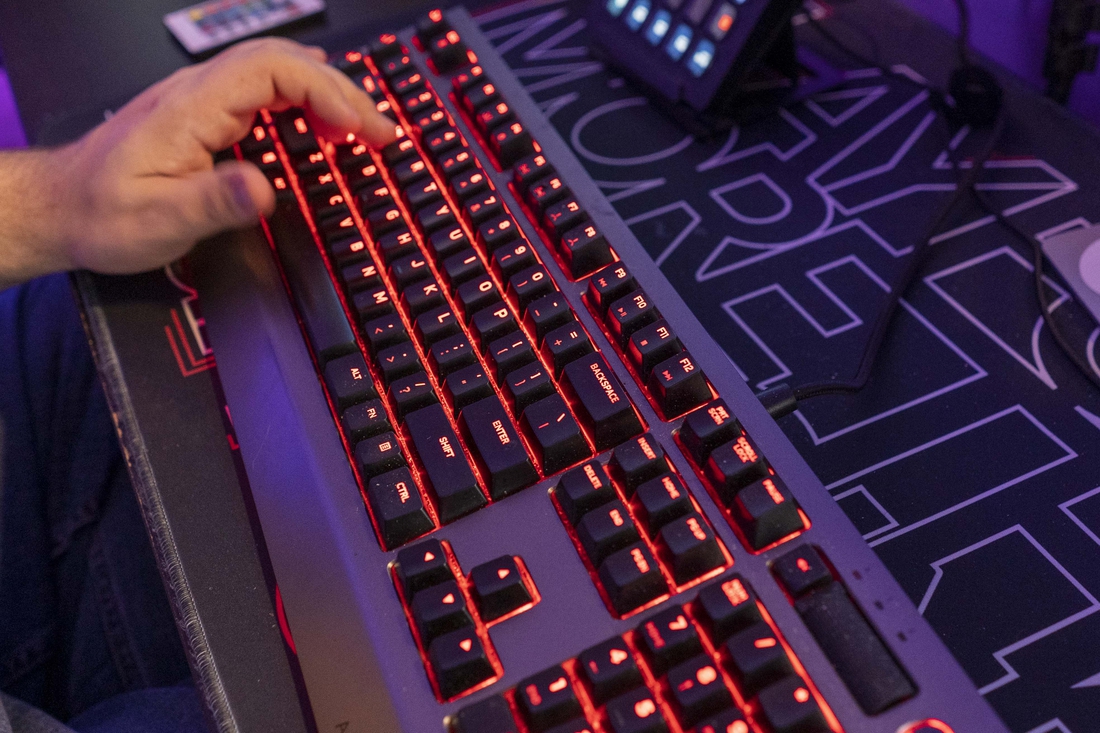 With $18.2 million at stake for the eventual champion, Invictus Gaming and Team Secret advanced in the upper bracket of the Main Event of The International 10 Tuesday in Bucharest, Romania.
Invictus outlasted Team Spirit 2-1, playing on red all three games. They lost in 37 minutes, won in 49 minutes and were victorious again in 41 minutes.
Jin "flyfly" Zhiyi paced Invictus with a kills-deaths-assists ratio of 13.7-2.0-15.7 — including 22 kills in the decisive map — with teammate Zhou "Emo" Yi not far behind at 11.7-1.7-13.7. Illya "Yatoro" Mulyarchuk was the top performer for Team Spirit with a KDA ratio of 7.0-5.0-1.0.
Meanwhile, Team Secret swept OG 2-0. Team Secret won on green in 41 minutes before winning on red in 28 minutes. Four of their five players averaged 20 assists in the victory.
Michal "Nisha" Jankowski led the way with a KDA of 16.5-1.5-20.0. OG's most efficient player was Sumail "SumaiL" Hassan with a ratio of 7.5-4.5-4.5.
In the lower-bracket first round (single elimination), Fnatic defeated Team Undying in 28 minutes playing on green, Quincy Crew eliminated Team Aster in 40 minutes playing on red, Alliance beat beastcoast in 44 minutes playing on green and Evil Geniuses topped Elephant in 40 minutes playing on red.
The International 10 is the final tournament of the Dota Pro Circuit, returning to Europe (Arena Nationala in Bucharest, Romania) for the first time since 2011. Participation is by invite only, but teams qualified through the Pro Circuit.
Following group play (18 teams), 16 teams began in the double-elimination bracket at the Main Event Oct. 12-17, with eight teams beginning in both the upper and lower brackets for a total prize pool of $40 million (an initial prize pool of $1.6 million plus 25 percent of Battle Pass sales).
The first round of the lower bracket is best-of-one. The Grand Final is best-of-five. All other matches are best-of-three.
Play continues Wednesday with four matches:
–PSG.LGD vs. T1, upper bracket first round
–Virtus.pro vs. Vici Gaming, upper bracket first round
–Team Spirit vs. Fnatic, lower bracket second round
–OG vs. Quincy Crew, lower bracket second round
International 10 prize pool:
1. $18.2 million
2. $5.2 million
3. $3.6 million
4. $2.4 million
5-6. $1.4 million
7-8. $1 million
9-12. $800,400
13-16. $600,300 — Team Undying, Team Aster, beastcoast, Elephant
17-18. $100,000 — Thunder Predator, SG esports
–Field Level Media