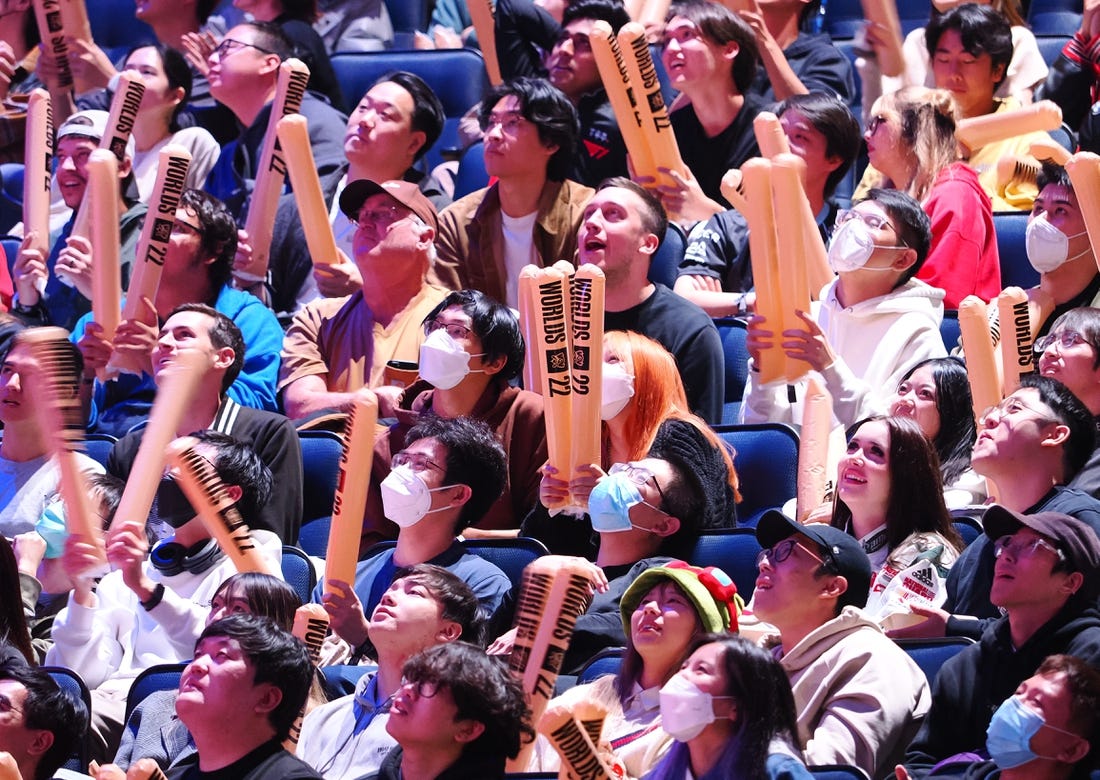 The Hangzhou Spark and Florida Mayhem clinched their spots in the grand finals of the Overwatch League Season 6 playoffs with victories on Friday in Toronto.
For the second straight day, the Spark rallied to a 3-2 win, this time beating the Boston Uprising to take first place in Group 1. The Mayhem swept the Dallas Fuel 3-0 to clinch the winners' match in Group 2.
Also Friday, the London Spitfire defeated the Atlanta Reign 3-0 and the Houston Outlaws swept the Seoul Infernal 3-0 in a pair of elimination matches.
Eight teams reached the playoff stage via their performances in the regular season and play-ins. They were separated into two double-elimination groups of four that run through Saturday. The top two teams in each group will play in Sunday's single-elimination bracket with $1 million on the line for first place.
On Friday, the Spark fell behind 2-0 in the Group 1 winners' match when Boston won 2-0 on Lijiang Tower and 3-2 on King's Row. Hangzhou got back in the match with a 3-2 result on Suravasa and a 1-0 win on New Queen Street. The final map was Route 66, where the Spark eked out a 2-1 win.
The Group 2 winners' match saw the Mayhem beat the Fuel 2-0 on Lijiang Tower, 2-1 on King's Row and 3-1 on Suravasa.
Meanwhile, the Spitfire eliminated the Reign by winning 2-1 on Ilios, 3-2 on Blizzard World and 3-0 on Suravasa in the Group 1 elimination match.
The Outlaws topped the Infernal 2-1 on both Ilios and Blizzard World before they met on Suravasa, where Houston prevailed 3-2.
The playoffs continue Saturday with two matches:
–Boston Uprising vs. London Spitfire (Group A decider match)
–Dallas Fuel vs. Houston Outlaws (Group B decider match)
Overwatch League prize pool:
1. $1 million
2. $400,000
3. $225,000
4. $130,000
5-6. $50,000
7-8. no money
–Field Level Media