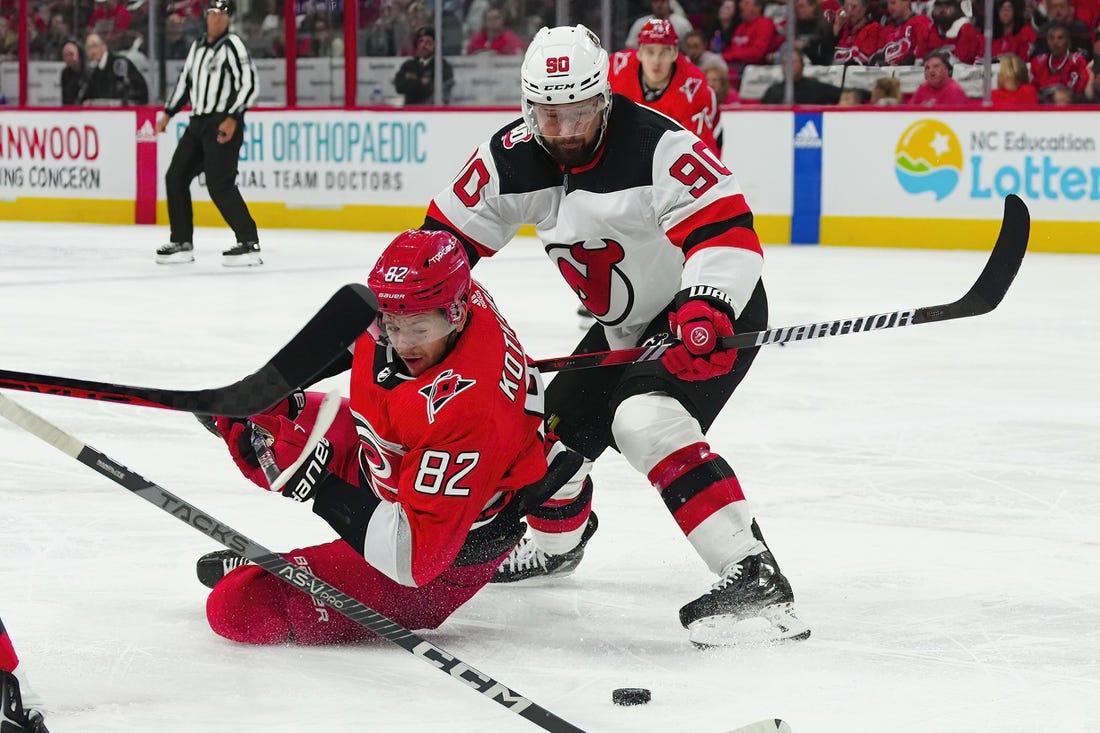 The NHL fined New Jersey Devils forward Tomas Tatar $5,000 on Monday for high-sticking Carolina's Sebastian Aho during Sunday's Game 3.
The penalty occurred at 12:20 of the first period in the Devils' 8-4 win over the Hurricanes. Tatar was issued a two-minute minor.
The fine is maximum allowable under the CBA.
Aho himself was called for two penalties on the same play later in the game. He was whistled for cross-checking and roughing on Jack Hughes at 11:30 of the second period. Hughes was also hit with a roughing minor on the play.
The Canes lead the Eastern Conference second-round series 2-1. Game 4 is Tuesday night in New Jersey.
–Field Level Media