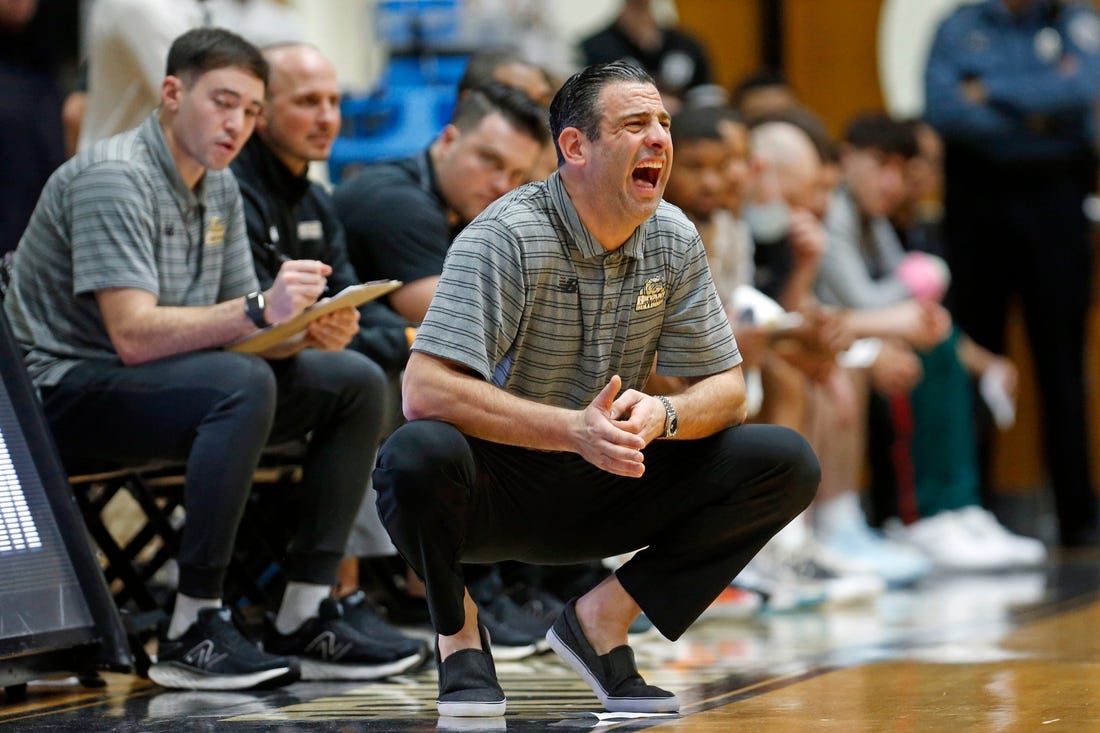 Bryant coach Jared Grasso has been placed on leave, with no reason given.
Grasso led the program to a 17-13 record last season and an NCAA Tournament appearance in 2022.
"Men's basketball coach Jared Grasso is on a leave of absence from Bryant University. Associate Head Coach Phil Martelli, Jr. will serve as the acting coach effective immediately," said a statement issued by the Smithfield, R.I., school late Friday.
Grasso, 43, was the coach at Fordham in the 2009-10 season, and the Rams finished 1-22.
He got his next head-coaching opportunity when he was hired at Bryant before the 2018 season. In five seasons, his teams have posted at 79-67 record.
That includes a 22-10 record in 2021-22, when the Bulldogs won the Northeast Conference season and tournament championship to qualify for the NCAA Tournament. They lost in the First Four to Wright State, 93-82.
In April 2022, the school announced a contract extension for Grasso, keeping him at Bryant through the 2026-27 season.
Martelli is the son of Phil Martelli Sr., who temporarily is running the Michigan program following head coach Juwan Howard's heart procedure. The older Martelli led St. Joseph's to seven NCAA Tournaments from 1995 to 2018.
Bryant, now a member of the America East Conference, is scheduled to open its season Nov. 6 at home against Manhattan.
–Field Level Media