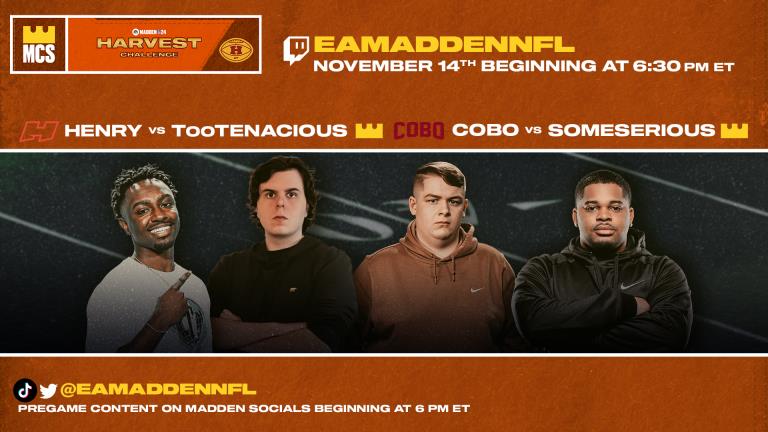 The Madden NFL 24 Championship Series (MCS 24) continues with four finalists competing in Tuesday's $125,000 live final of the Harvest Challenge featuring a $125,000 prize pool.
The finals broadcast will begin at 6:30 ET on Twitch and YouTube, beginning with Game 1 between top-seeded Henry and No. 4 TooTenacious. They will be followed by No. 2 Cobo vs. No. 3 SomeSerious, with the winners of the first two matches advancing to the final at 9 p.m.
1,000 MCS points are also up for grabs during the event.
Live Finals
1st Place: $30,000
2nd Place: $20,000
3rd and 4th Place: $10,000
Online Elimination Phase
1st-4th: Advance to Live Finals
5th – 8th Place: $5,000
9th-16th: $2,375
17th-32nd: $1,000
Jonbeast won the first of the four monthly Ultimate Challenges, last month's Most Feared Challenge. He's currently second in the MCS 24 power rankings behind No. 1 Henry.
–Field Level Media