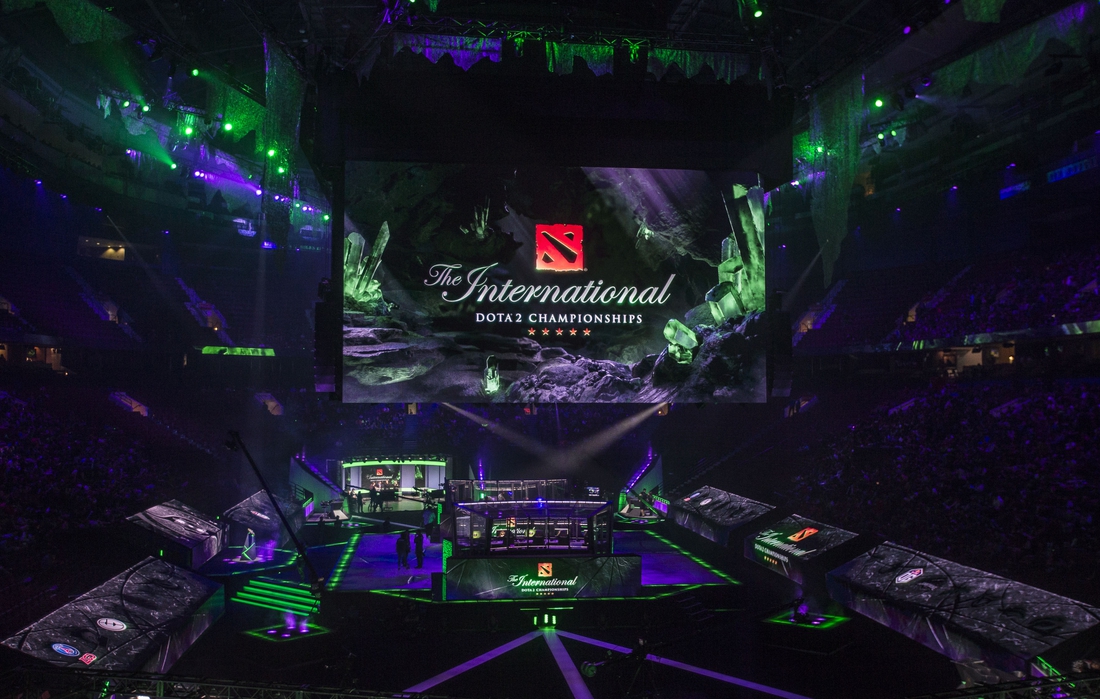 Team Spirit won both of their matches in group stage play Sunday to earn placement in the upper bracket of Group B for the main event at The International 10 in Bucharest, Romania.
T1 took the final upper bracket spot in Group A, breaking a three-way tie with Evil Geniuses and Team Undying coming into the day.
The $40 million tournament is the finale of the Dota Pro Circuit season.
Team Spirit (5-0-3) swept Beastcoast with a 38-minute win on the first map and a 29-minute win on the second. Then, it swept SG Esports in 32 minutes and 22 minutes.
Also in Group B, PSG.LGD (7-1-0) swept their final two matches to finish with a 15-1 map record. After a long 48-minute opener against Elephant, they wrapped their first match with a 17-minute romp on the second map. They also topped Beastcoast with a pair of 32-minute wins.
In Group A, EG, TI and Undying each began the day with 8-6 map records and just one match remaining.
EG and Undying played each other to a 1-1 split, while T1 swept Thunder Predator, winning in 28 minutes and 39 minutes, to lock up the fourth-place spot.
Invictus Gaming (6-2-0) finished atop Group A with a split against OG (3-4-1). OG took the first map in 41 minutes, but Invictus rallied to win the second in 34 minutes. Virtus.pro (5-1-2) swept Team Aster in 30 minutes and 21 minutes to finish second in the group.
Group A's Thunder Predator (0-0-8) and Group B's SG Esports (1-0-7) were eliminated after finishing last in their groups.
The main event of TI10 takes place Tuesday through Sunday. Eighteen teams are competing in a round robin in two groups of nine. All group-stage matches were best-of-two series. The top four teams in each group advance to the upper bracket of the main event, teams Nos. 5-8 will start in the lower bracket, and the last-place teams are eliminated.
Group A Standings (record, map score)
1. Invictus Gaming, 6-2-0, 14-2
2. Virtus.pro, 5-1-2, 11-5
T3. OG, 3-4-1, 10-6
T3. T1, 5-0-3, 10-6
T5. Evil Geniuses, 3-3-2, 9-7
T5. Team Undying, 3-3-2, 9-7
7. Team Aster, 2-1-5, 5-11
8. Alliance, 1-2-5, 4-12
9. Thunder Predator, 0-0-8, 0-16
Group B Standings (record, map score)
1. PSG.LGD, 7-1-0, 15-1
T2. Team Secret, 4-2-2, 10-6
T2. Vici Gaming, 4-2-2, 10-6
T2. Team Spirit, 5-0-3, 10-6
5. beastcoast, 2-3-3, 7-9
T6. Quincy Crew, 2-2-4, 6-10
T6. Fnatic, 1-4-3, 6-10
T6. Elephant, 2-2-4, 6-10
9. SG esports, 1-0-7, 2-14
–Field Level Media.