WHO supports use of world's first malaria vaccine in Africa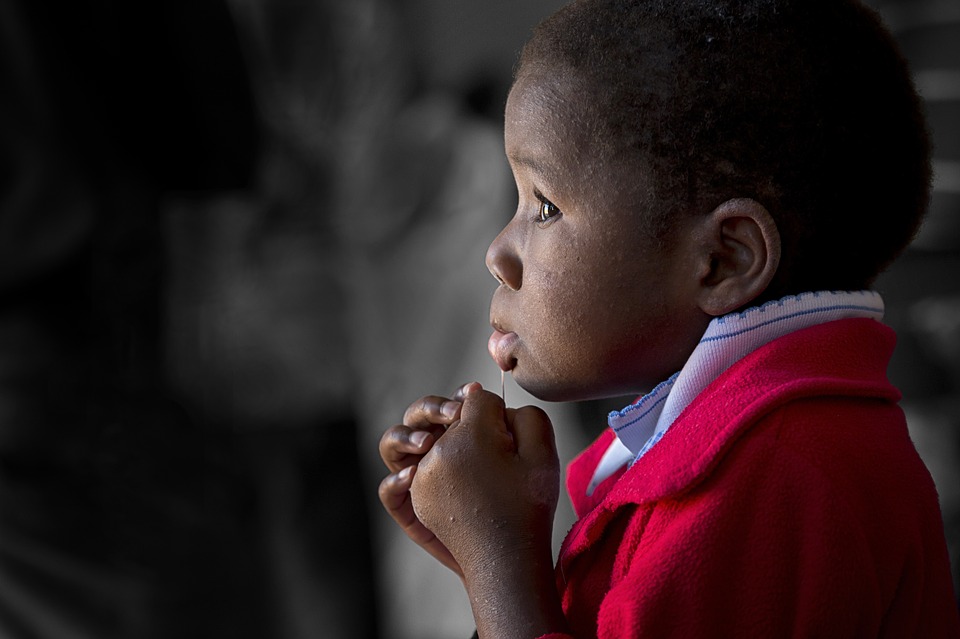 For more sports analysis, news, scores, and gossip- visit CWEB Sports
Malaria is a deadly disease that kills mostly babies and infants, specifically in Africa. Doctors have been trying find a cure the disease. There is now hope as a vaccine has now been developed called RT, S. The vaccine was proven very effective six years ago. The World Health Organization is recommending that the vaccine be rolled out across Saharan Africa and the other regions in the country that have moderate to high malaria transmission.
The RTS,S vaccine, known as Mosquirix, was developed by the British pharmaceutical company GlaxoSmithKline (GSK), It has been administered to over 800,000 children in Ghana, Kenya, and Malawi since its pilot program in 2019,
Dr Kwame Amponsa-Achiano piloted the vaccine in Ghana to assess whether mass vaccination was feasible and effective. Many children in Africa will now be vaccinated against malaria to help fight the deadly disease.
Malaria has been one of the biggest diseased that mostly kills babies and infants.
Dr Tedros Adhanom Ghebreyesus, said that after a successful pilot program in three African countries the RTS,S vaccine should be made available more widely. "I started my career as a malaria researcher, and I longed for the day that we would have an effective vaccine against this ancient and terrible disease. And today is that day, an historic day. Today, the WHO is recommending the broad use of the world's first malaria vaccine," Tedros said at a press conference in Geneva.
Having a vaccine – after more than a century of trying – is among medicine's greatest achievements. Dr Tedros Adhanom Ghebreyesus, director-general of the WHO, said it was "a historic moment." "The long-awaited malaria vaccine for children is a breakthrough for science, child health and malaria control," he said. "It could save tens of thousands of young lives each year."
Malaria is a serious and sometimes fatal disease caused by a parasite that commonly infects a certain type of mosquito which feeds on humans. People who get malaria are typically very sick with high fevers, shaking chills, and flu-like illness.
Four kinds of malaria parasites infect humans: Plasmodium falciparum, P. vivax, P. ovale, and P. malariae. In addition, P. knowlesi, a type of malaria that naturally infects macaques in Southeast Asia, also infects humans, causing malaria that is transmitted from animal to human ("zoonotic" malaria). P. falciparum is the type of malaria that is most likely to result in severe infections and if not promptly treated, may lead to death. Although malaria can be a deadly disease, illness and death from malaria can usually be prevented.
There are more than 100 types of malaria parasite. The RTS,S vaccine targets the one that is most deadly and most common in Africa: Plasmodium falciparum. Source: CDC.gov
Trials, reported in 2015, confirmed  the vaccine could prevent four in 10 cases of malaria, three in 10 severe cases and lead to the number of children needing blood transfusions falling by a third.
The findings of the pilots were discussed by two expert advisory groups at the WHO on Wednesday.
The results, from more than 2.3 million doses, showed:
the vaccine was safe and still led to a 30% reduction in severe malaria
it reached more than two-thirds of children who don't have a bed-net to sleep under
there was no negative impact on other routine vaccines or other measures to prevent malaria
the vaccine was cost-effective
"From a scientific perspective, this is a massive breakthrough, from a public health perspective this is a historical feat," said Dr Pedro Alonso, the director of the WHO Global Malaria Programme. "We've been looking for a malaria vaccine for over 100 years now, it will save lives and prevent disease in African children."
Celebrity News Update- Premier Jewelry designer and manufacturer fashion house ParisJewelry.com has started manufacturing a new custom line of celebrity jewelry designs with 30% Off and Free Shipping. Replenish Your Body- Refilter Your Health with OrganicGreek.com Vitamin Bottles, Vitamins and Herbs. Become a WebFans Creator and Influencer.
Check FREE Sports Scores and Bets https://www.RobinhoodSports.com a Division of RobinhoodNews.com
Trending News