Testimony today from Frances Hogan whistleblower reveals Facebook and Instagram operation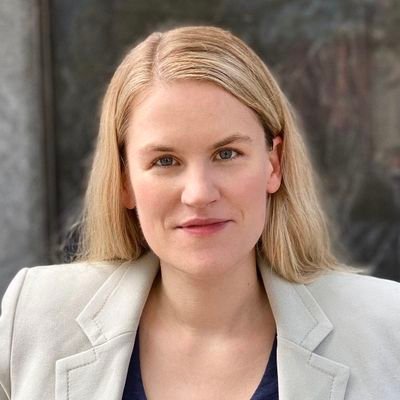 For more sports analysis, news, scores, and gossip- visit CWEB Sports
For three and a half years Facebooks high-level executives, including CEO Mark Zuckerberg have testified in Washington to discuss Facebook and its subsidiaries, Instagram and WhatsApp  disturbing privacy, advertising, and algorithm issues.
Testimony today from Frances Hogan a former employee- now a Facebook whistleblower  leaked thousands of pages of internal research while she was working at Facebook as a product manager. The documents released to the Wall Street Journal.
On Sunday, in a 60-minute interview Hagan reveals her identity and became a whistleblower. Hogan revealed that there was much conflict between the safety and well-being abusers it is rest of the company. She revealed in her opening statements today testifying in the Senate today on Capitol Hill, and in the 60 minutes interview, "Facebook consistently resolved those conflicts in favor of its own profits,"
Hogan  mentions that "Facebook consistently resolved those conflicts in favor of its own profits," as stated in her opening statements to congress.
The Wall Street Journal reported in a series called "The Facebook Files" is where the information lies. It was reported that Facebook used negative information and it's a logarithms in order for users to stay more sticky on the website, which further increases ad revenue.
The Wall Street had information and reported that European political parties communicated with Facebook they needed to take our position to get into people's profiles. Researchers presented the findings to CEO of Facebook Mark Zuckerberg and he decided not to take any action. The X check program that Facebook implemented had applied more lenient rules according to the story the Wall Street Journal published.
Instagram, a  subsidiary of Facebook also became a hot topic. The Wall Street Journal reported that Facebook is aware that Instagram is harmful to young female teenagers. It was reported that the Instagram app is also harmful to their self-esteem as well.
Facebook is,  in the process of making a version of Instagram for kids.
The Wall Street Journal reported Facebooks presentation said that among teens who reported suicidal thoughts, 13% of British users and 6% of American users traced the issue to Instagram.
"Thirty-two percent of teen girls said that when they felt bad about their bodies, Instagram made them feel worse," the researchers reportedly wrote. Facebook also reportedly found that 14% of boys in the U.S. said Instagram made them feel worse about themselves.
We aren't just discussing teens and body image. We also also concerned with hate speech and misinformation about COVID-19 that divides America in Facebook feeds.
Let's not forget that parents proactively need to take action on their children's social media accounts. We will have to see if congress will take action on the social media giant.
Image Twitter
Facebook Statement on today's Senate Subcommittee Hearing. pic.twitter.com/j6mOpEt9P8

— Andy Stone (@andymstone) October 5, 2021
Celebrity News Update- Premier Jewelry designer and manufacturer fashion house ParisJewelry.com has started manufacturing a new custom line of celebrity jewelry designs with 30% Off and Free Shipping. Replenish Your Body- Refilter Your Health with OrganicGreek.com Vitamin Bottles, Vitamins and Herbs. Become a WebFans Creator and Influencer.
Check FREE Sports Scores and Bets https://www.RobinhoodSports.com a Division of RobinhoodNews.com
Trending News