Rents are still skyrocketing in the U.S.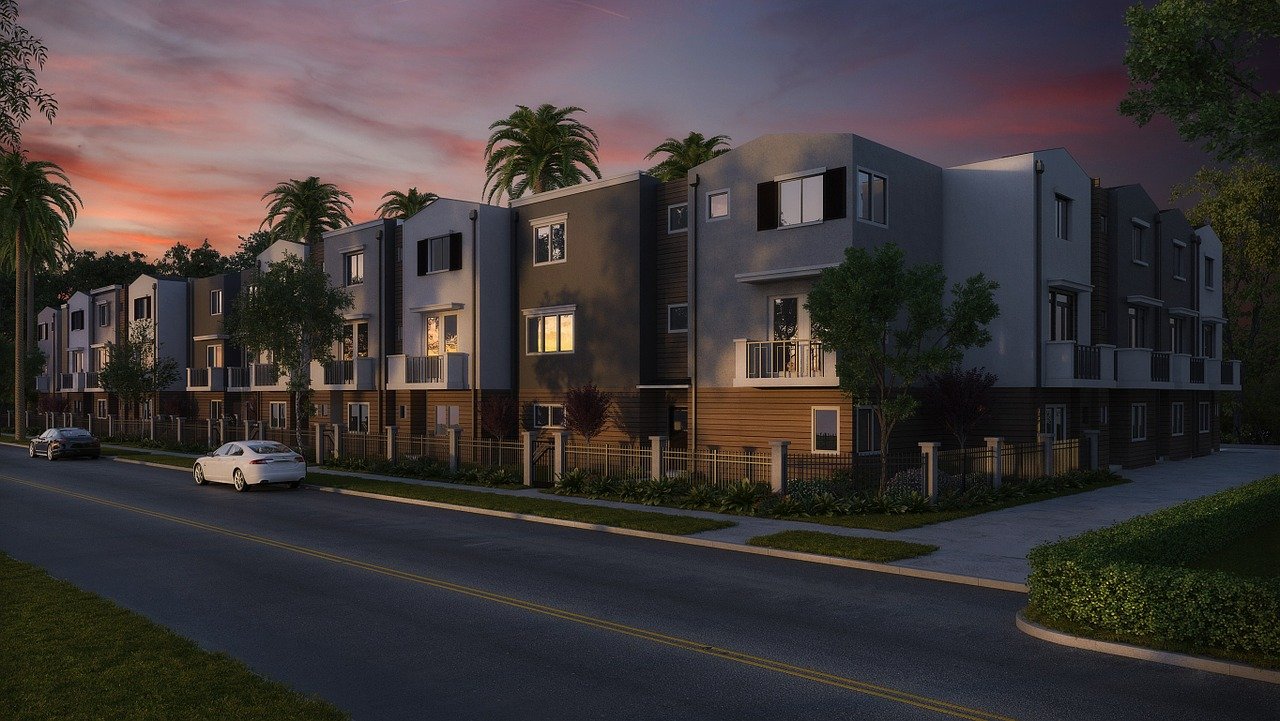 Housing prices have been up and now U.S.  rents are skyrocketing. When the pandemic hit, everybody wanted to buy a home because they were on lockdown due to COVID-19,  and interest rates were at their lowest ever. Many people were relocating out of the city into the suburbs in order to homeschool their children and have more room while working at home.
While renting an apartment has shown increased demand in the cities, for many it is an affordable alternative. There are no property taxes, maintenance and other expenses owning your home would have. With renting, you sure miss out on the tax deductions. and you're basically making your landlord rich. It's important to note, that many home buyers have dropped out of the market as they don't want to face bidding wars as prices are still at high levels. It is not a buyers' market typically.
Home prices have skyrocketed during the pandemic, it is still a seller's market making renting an affordable option for many. Many businesses and cities are opening up their offices again making renting popular as some people ad back to the cities to rent and leave the suburbs.
Rents are now rising higher than before the pandemic. However, things may be leveling off a little bit. From January, the national median rent. Increased by 16.5%. In the years 2017 through 2019, the average rent increase was only about 3.5%. Larger cities such as San Francisco. Minneapolis and Washington DC, as well as San Jose remained at the same levels before the pandemic. These cities already had some of the highest rents in the country in general way before the pandemic.
The only city that had the biggest price increase in the beginning of the pandemic was Boise ID. Rents did, however, dip down a little bit this month, but still remain high. This could be due to many relocating out of the big cities like New York City, Los Angeles, San Francisco and Miami  where there  are more affordable homes and less COVID-19 mandate restrictions.
Rents in Seattle have fallen 22%  from March 2020 through January 2021.
"Our national index increased by 2.1 percent from August to September. Although month-over-month growth has slowed slightly from its July peak, rents are still growing much faster than the pre-pandemic trend", reports Apartment List.
Despite a minor slowdown, rents are continuing to grow at an unprecedented rate.
Now, after the pandemic we are seeing rents rising in New York City and San Francisco. Interest rates may rise because the interest rate for a 30-year fixed-rate mortgages increased to 3.10% from 3.03% in the past week.
The average loan size for a home price application reached $410,000, the  highest level since May.
Looking back S&P Core Logic Case-Shiller index reports record high 19.7% annual home price gainS in July.
Check FREE Sports Scores and Bets https://www.RobinhoodSports.com a Division of RobinhoodNews.com
Trending News