Massive Oil Spill off California Coast Dumping  126K Gallons- Pacific Air Show Canceled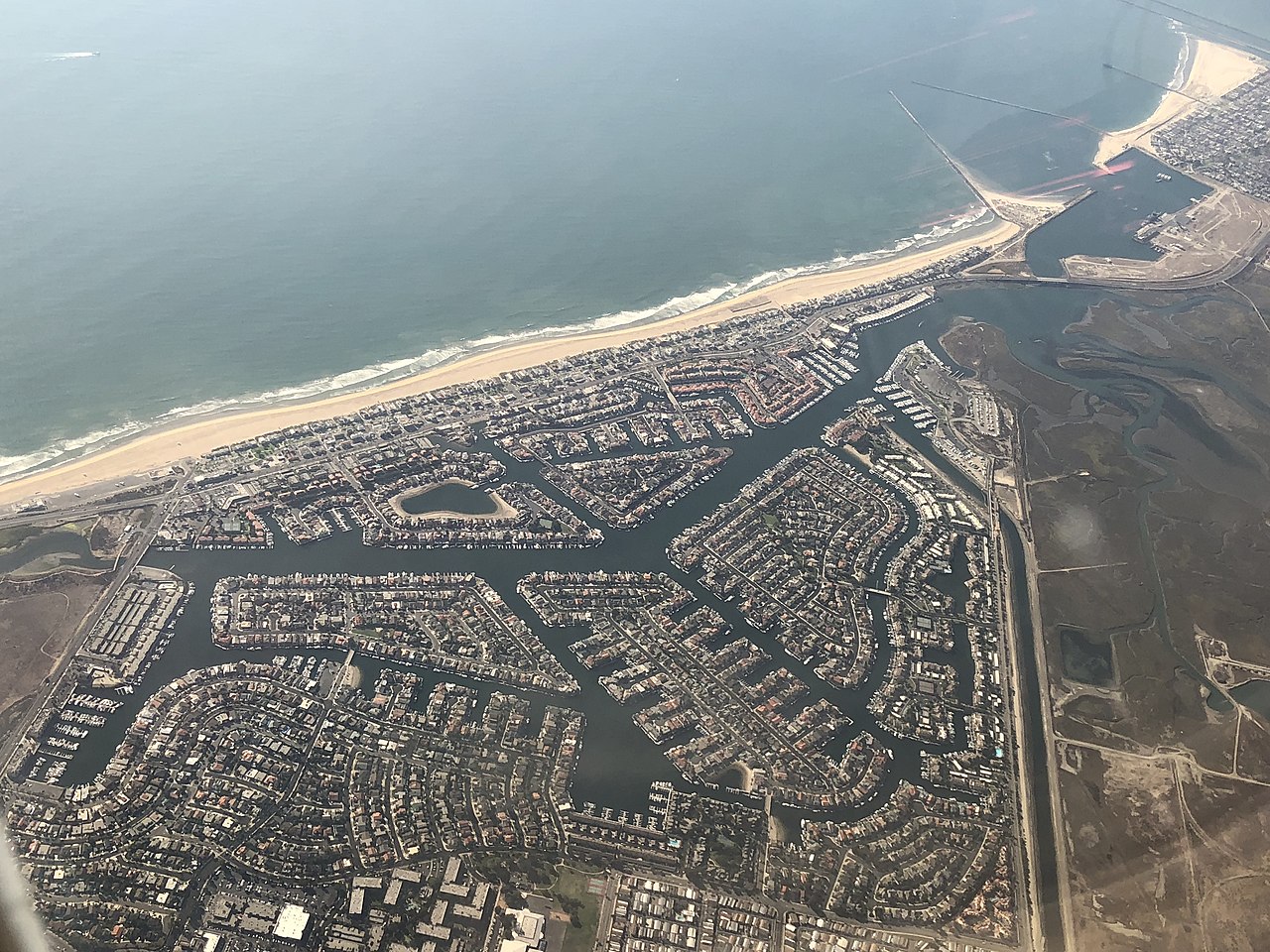 An ecological disaster has occurred off the coast of Southern California on the Huntington Beach and Newport beach shoreline. The spill covers 5.8 nautical miles between the Huntington Beach Pier and Newport Beach dumping about 3,000 barrels of oil. The oil slick reported to be approximately 13 square miles in size, 3 miles off Newport Beach.
This environmental catastrophe spilling 126K gallons of oil  due to a pipeline leak has caused beach closures and the last day of the Pacific Airshow to be cancelled. Approximately 1.5 million people attend the show. The cancellation will affect many small businesses in the area due to the alert of officials telling people to stay away from the  beach due to closures.
The actual cause of the spill has not yet been determined.
Dead birds and fish have washed ashore as 126,000-gallon oil spill endangered California coastal wildlife. Some of the oil had reached the shoreline and has impacted the Talbert Marshlands and the Santa Ana River Trail.
Tar has been washed upon the shores of the beautiful California coastline affected by the spill. A city spokesperson said, "The spill has significantly affected Huntington Beach, with substantial ecological impacts occurring at the beach and at the Huntington Beach Wetlands," a city statement said.
Booms are being laid out to clean up the spill. There are many pockets of the spill along the coast and a major cleanup is under way.
Winds are calm along the coast, making it easier for cleanup crews.
CDFW-OSPR is monitoring for oiled wildlife. If anyone encounters oiled wildlife, do not approach. Call the Oiled Wildlife Care Network at 1-877-823-6926.
Members of the public are asked to avoid any oiled areas. Trained spill response contractors are working to clean up oil. Public volunteers are not needed and could hinder response efforts. We request that members of the public stay away from the area.
Huntington Beach oil spill! Booms aren't doing anything. Oil is going straight into the wetlands. pic.twitter.com/HjEhxUGedG

— CAPTAINSONCHO (@thesoncho) October 3, 2021
Check FREE Sports Scores and Bets https://www.RobinhoodSports.com a Division of RobinhoodNews.com
Trending News