Goran Gogic, Former Heavyweight Boxer, Busted for Trafficking More Than $1b Worth Of Cocaine
Goran Gogic, a former professional boxer, is accused by the Department of Justice of smuggling more than 20 tons of cocaine through American ports, with a market value of more than $1 billion. A grand jury in New York indicted Gogic, who was then arrested on Sunday, according to a statement from the Department of Justice.
The seizure was referred to the prosecutors as "one of the greatest narcotics seizures in American history."
An indictment was unsealed today in federal court in Brooklyn charging Goran Gogic with one count of conspiracy to violate the Maritime Drug Law Enforcement Act and three counts of violating the Maritime Drug Law Enforcement Act. Gogic, a citizen of Montenegro, and a former heavyweight boxer, was arrested last night as he attempted to board an international flight from Miami International Airport. Gogic is expected to appear this afternoon in federal court in Miami and will be arraigned in the Eastern District of New York at a later date.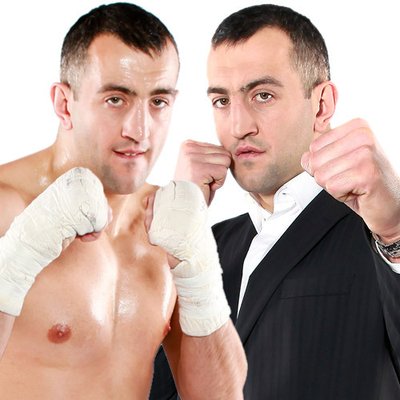 "The arrest and indictment of Gogic, a former boxer allegedly responsible for trafficking a staggering amount of cocaine, more than 20 tons, which he attempted to move through U.S. ports, is a resounding victory for law enforcement," stated United States Attorney Peace.  "The meticulous planning by the defendant and his co-conspirators failed to take into account the federal agents whose hard work resulted in this body blow to the organization and individuals responsible for distributing massive quantities of cocaine." "Gogic, as alleged, is a major drug trafficker who, along with his criminal associates, is responsible for overseeing long-range narcotics transportation on container ships as well as the wholesale distribution of cocaine throughout Europe. Today's arrest sends a message to narcotraffickers worldwide that they are not free to hijack international maritime commerce with impunity," stated HSI Special Agent-in-Charge Arvelo. "HSI, along with our partners, will continue to leverage our unique investigative authorities to aggressively pursue drug traffickers who seek to exploit legitimate industries."
"A billion dollars' worth of cocaine seized was a heavy hit for Gogic's criminal network, but nothing heavier than his arrest last night," said DEA Special Agent-in-Charge Tarentino. "As evident in this case, criminal organizations will go to various extremes to make a profit off the sale of poison. Due to the hard work by local, state, and federal law enforcement, 20 tons of poison was intercepted en route from Colombia to Europe. Gogic's arrest underscores law enforcement's commitment to bringing to justice those responsible for causing the most harm to our communities."
"Gogic allegedly conspired with drug suppliers, ships' crewmembers, and port workers to traffic massive quantities of cocaine through the U.S. to Europe via commercial cargo ships," said Wayne A. Jacobs, Special Agent in Charge of the FBI Washington Field Office's Criminal/Cyber Division. "His arrest demonstrates the FBI's and our partners' global reach and resolve to bring narcotraffickers to justice for violating U.S. laws and exploiting maritime commerce." Source: Department of Justice.
Check FREE Sports Scores and Bets https://www.RobinhoodSports.com a Division of RobinhoodNews.com
Trending News