Goldman Sachs reports home prices can rise another 16% by the end of 2022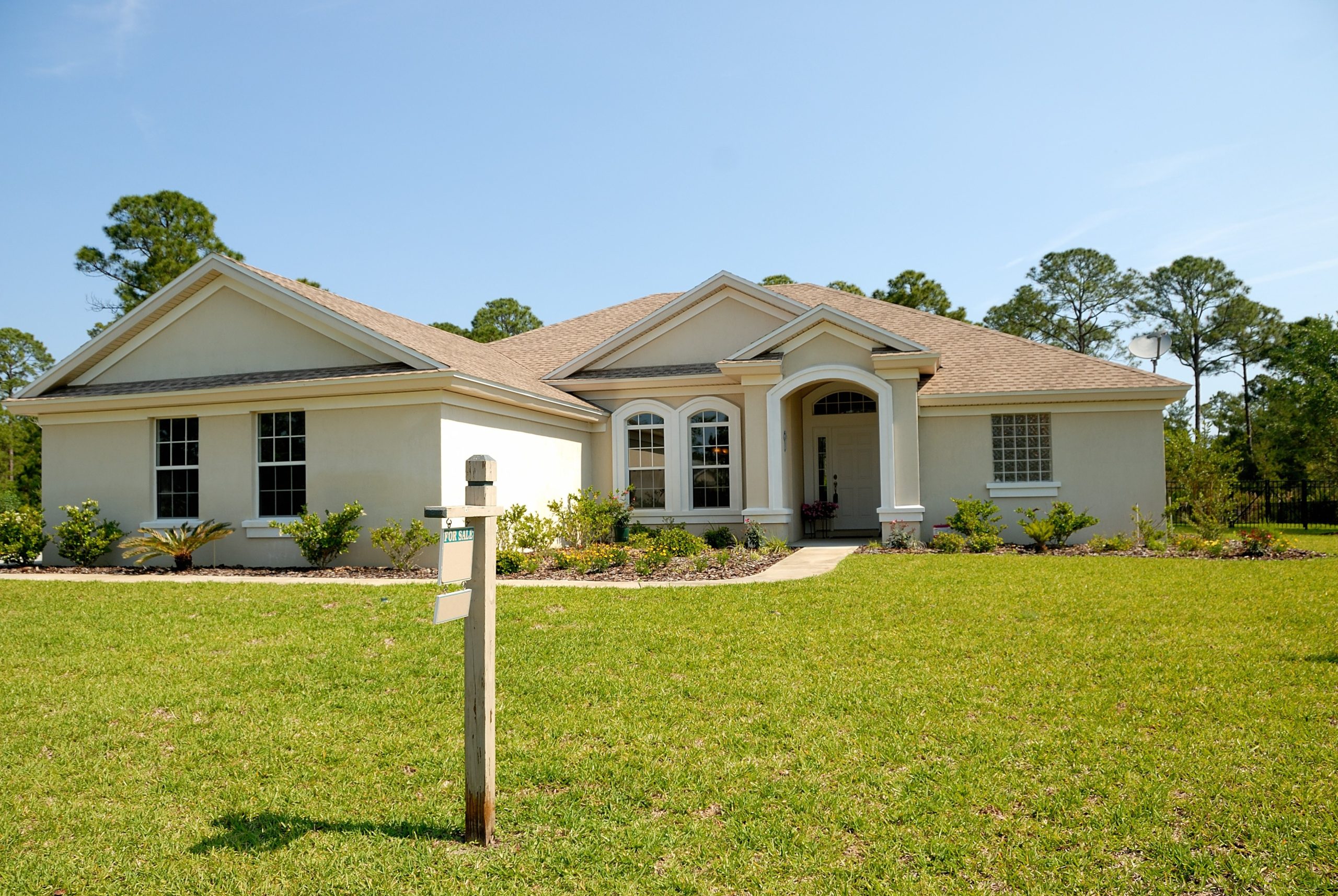 Buyers have been under pressure to pay more for homes due to the pandemic due to demand and low inventory. Low interest rates have made it attractive for buyers to get into homes but they have to  deal with increasing prices approximately 20%. it's not a buyers' market.
Goldman Sachs reports that the homes are relatively affordable due to low mortgage rates and strong demand among buyers as well as low inventory which will keep making prices even higher going forward.
Goldman's analysts report supply and demand imbalance will continue through next year.
Home prices reach higher levels buyers are more likely to drop out of the market, which will change the imbalance of the real estate market as more inventories would become available. Unfortunately, rents are also on the rise, so an alternative to buying and going into a rental doesn't make too much sense either. So far, due to the low interest rates buyers are willing to pay more for homes instead of renting.
Mortgage rates rose above 3% for the first time since June and asking prices set a record high, but homebuyers aren't slowing down.
The average homebuyer's monthly mortgage payment rose $50 over the last six weeks as sellers' median asking price increased 12% year over year to a new record-high and mortgage rates surpassed 3%. Despite rapidly declining affordability, many homes are still selling very quickly—nearly half find a buyer within 2 weeks. Although homes are still selling for about 1% above asking price on average, the share of listings with price drops is increasing, suggesting that price increases may be easing just slightly. Source: Redfin
Home Prices, Sales & Inventory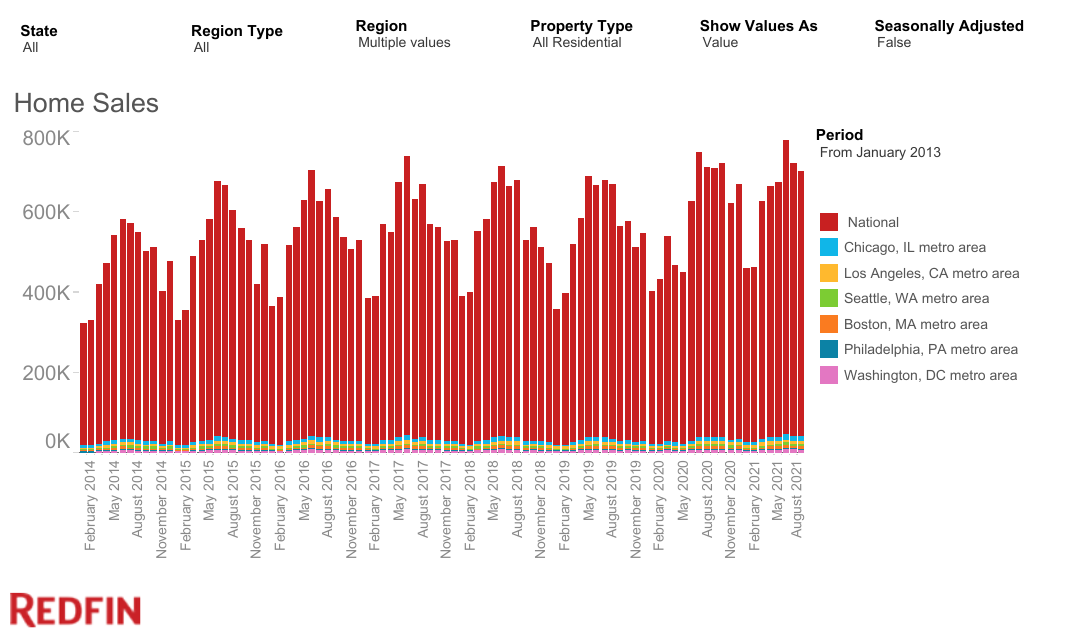 Rental Market Data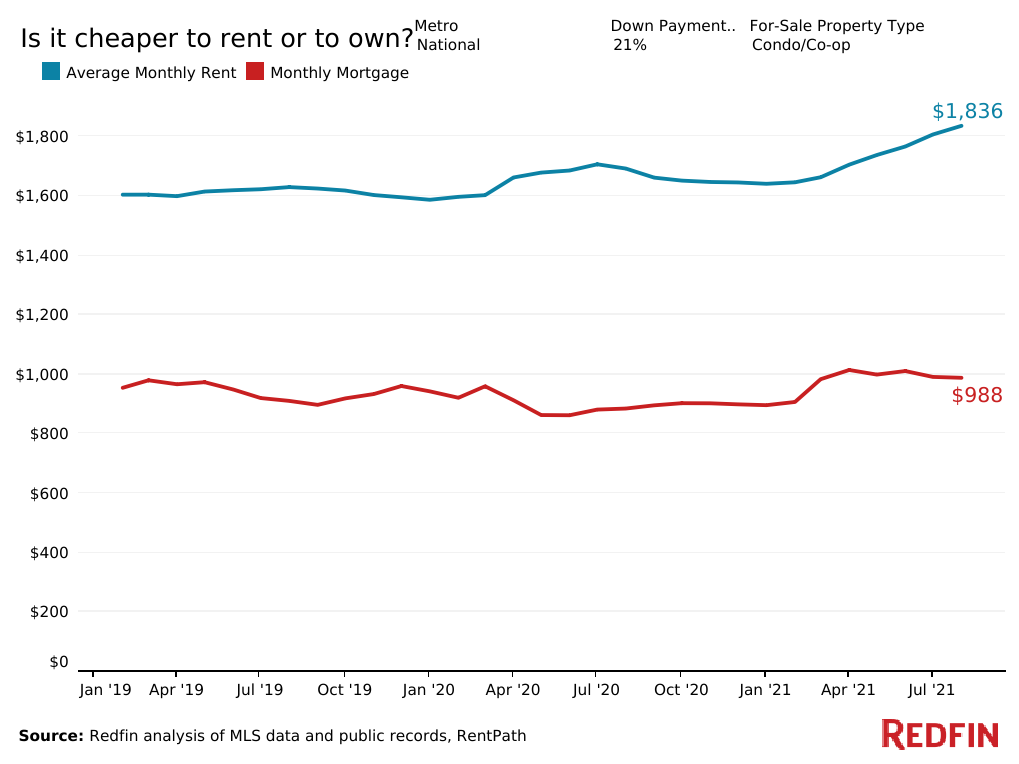 Chart Source: https://www.redfin.com/news/data-center/
Check FREE Sports Scores and Bets https://www.RobinhoodSports.com a Division of RobinhoodNews.com
Trending News