Joseph Petito Creates The Gabby foundation: Brian Laundrie Missing is Now A Fugitive-New Video Released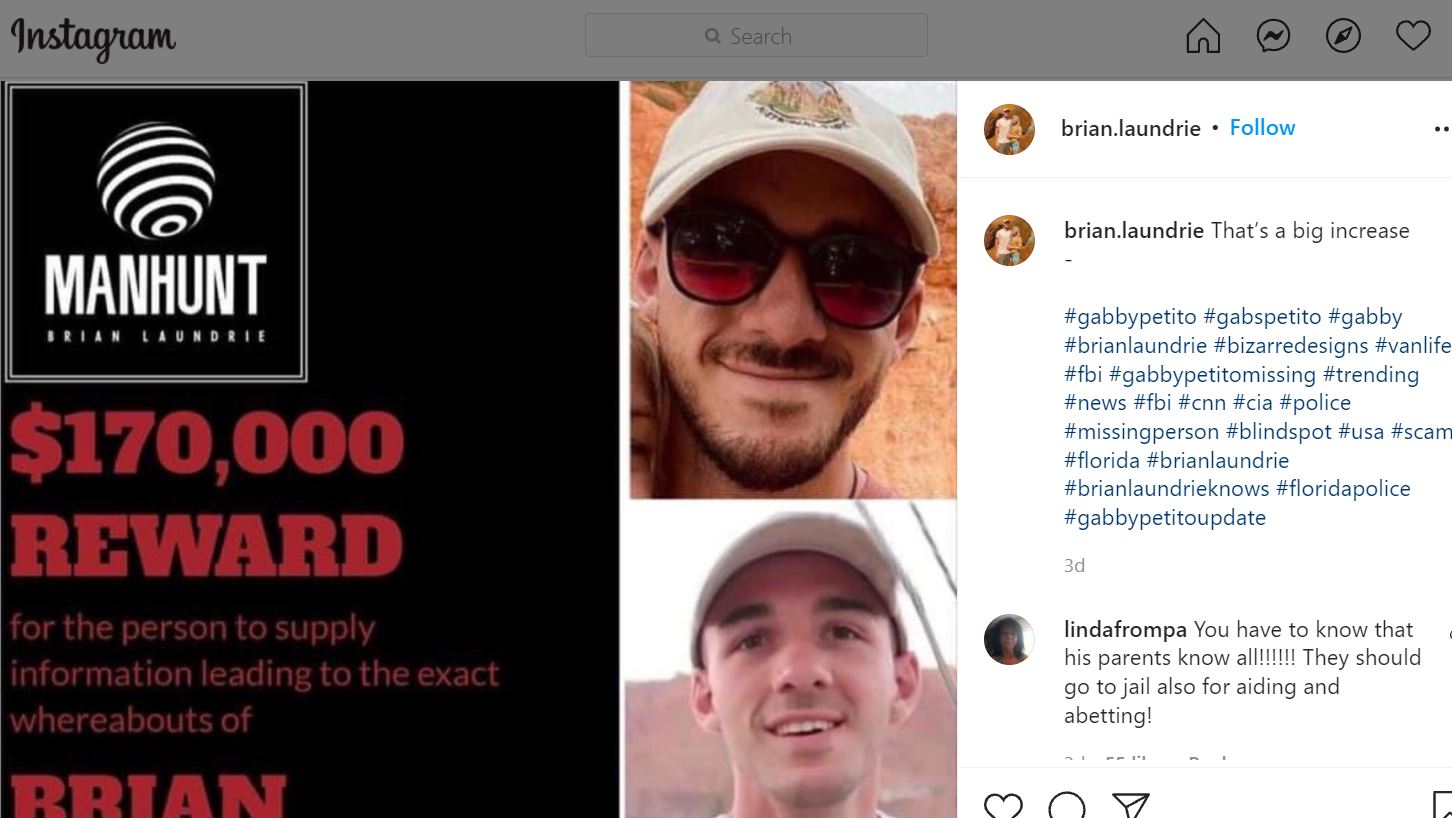 Gabby Petito's father Joseph Petito has created The Gabby foundation. The foundation will provide guidance and resources on bringing missing children home.
"So many stories being sent to us about relationships being left with proper planning for safety, and people are being found due to her influence," "We have so much more work to do, but it's a start." Joseph Petito posted on Twitter.
The hunt is still on for missing Brian Laundrie and now authorities are looking into his sister Cassie Luycx. Luycx did speak publicly to ABC News and she is the only family member that has done so.
Brian Laundrie is also wanted for credit card charges by the local and federal authorities.
In a new video released by Utah police Gabby said, "He like grabbed me with his nail, and I guess that's why it looks, I definitely have a cut right here. I can feel it, when I touch it- it burns."  The police were called to the incident when someone saw them fighting.
The conversation between Gabby and the police stated, "Did he hit you though?" the officer asks.
"I guess," she replies – although she still appeared to downplay the incident to the second officer and try and assume blame herself. "I guess, yea," Petito continued, with tears in her eyes. "But I hit him first." "Where did he hit you?" the officer replied. "Don't worry, just be honest."
A new empty can of Monster Energy Ultra Gold was found at fresh campsite at a Florida park where Laundrie passed through. The campsite is 75 miles from Laundries' home. He went camping with his parents on Sept. 6, five days after he returned alone from the couple's cross-country trip in her white van. The can was found by  Dog the Bounty Hunter and  may be the clue to finding Brian Laundrie.
Brian Laundrie has been missing from almost two weeks now, and Dog the Bounty Hunter is working to find him. Reports say that Brian has not been in touch since about mid-September, when he allegedly started on a hiking expedition. Reality star Duane Chapman alias Dog, at an interview with Dr. Oz, said that it was common for parents to behave as though they know nothing of their child's whereabouts if they feel that their kid must have committed crimes.
Check FREE Sports Scores and Bets https://www.RobinhoodSports.com a Division of RobinhoodNews.com
Trending News