Jobs are coming back in September with a small miss – Markets reacts positively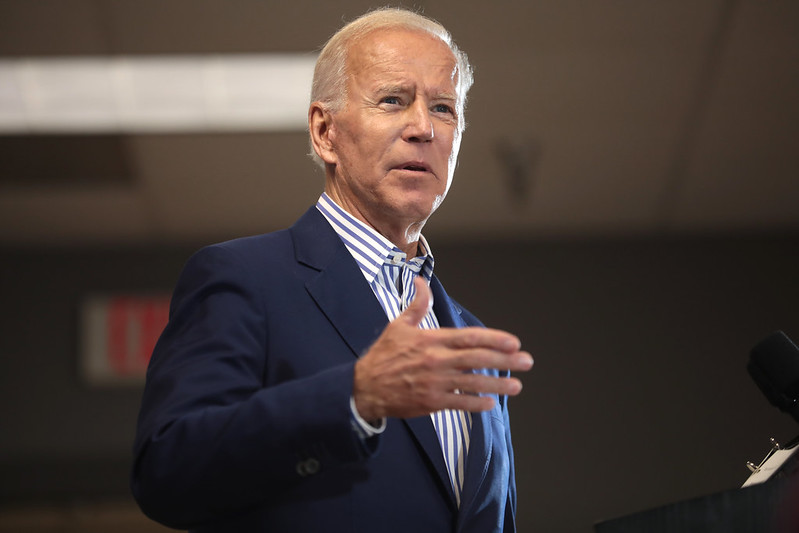 Nonfarm payrolls increased by 194,000 workers in September as the unemployment rate fell to 4.8%, the U.S. Bureau of Labor Statistics reported Friday October 8th, 2021.
President Joe Biden said today "In total, the job creation in the first eight months of my administration is nearly five million jobs," "Jobs up, wages up, unemployment down. That's progress."
The report came just after the $300 per week in supplemental unemployment benefits expired on September 5.
A rise in unemployment would normally signal a decline in interest rates, which is good news for stocks, and a decline in future corporate earnings and dividends, which is bad news for stocks. In addition, when unemployment rates are high and steady, there are negative impacts on the long-run economic growth. Unemployment wastes resources, increases poverty, limits labor mobility, and promotes social unrest and conflict.
Notable job gains occurred in leisure and hospitality, in professional and business
services, in retail trade, and in transportation and warehousing. Employment in public
education declined over the month.
This news release presents statistics from two monthly surveys. The household survey measures
labor force status, including unemployment, by demographic characteristics. The establishment
survey measures nonfarm employment, hours, and earnings by industry. For more information
about the concepts and statistical methodology used in these two surveys.
Household Survey Data
The unemployment rate fell by 0.4 percentage point to 4.8 percent in September. The number
of unemployed persons fell by 710,000 to 7.7 million. Both measures are down considerably
from their highs at the end of the February-April 2020 recession. However, they remain
above their levels prior to the coronavirus (COVID-19) pandemic (3.5 percent and 5.7 million,
respectively, in February 2020.
Among the major worker groups, the unemployment rates for adult men (4.7 percent), adult
women (4.2 percent), Whites (4.2 percent), and Blacks (7.9 percent) declined in September.
The jobless rates for teenagers (11.5 percent), Asians (4.2 percent), and Hispanics (6.3
percent) showed little change over the month.
Among the unemployed, the number of permanent job losers declined by 236,000 to 2.3 million
in September but is 953,000 higher than in February 2020. The number of persons on temporary
layoff, at 1.1 million, changed little in September. This measure is down considerably from
the high of 18.0 million in April 2020 but is 374,000 above the February 2020 level. The
number of reentrants to the labor force decreased by 198,000 in September to 2.3 million,
after increasing by a similar amount in August. (Reentrants are persons who previously worked
but were not in the labor force prior to beginning their job search.)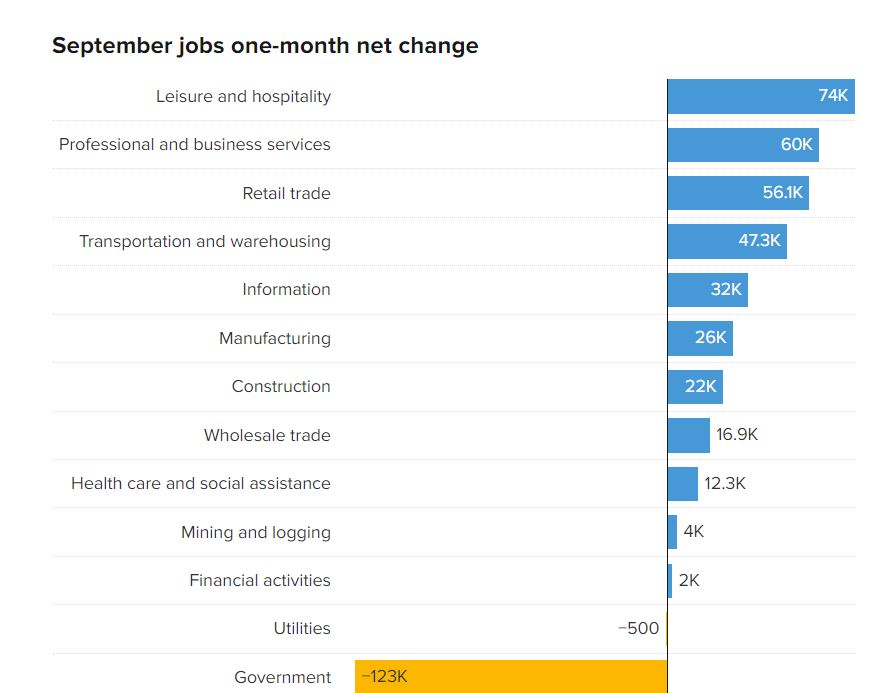 Check FREE Sports Scores and Bets https://www.RobinhoodSports.com a Division of RobinhoodNews.com
Trending News