Covid Expert Fauci Says Christmas Gatherings Are Safe for Vaccinated People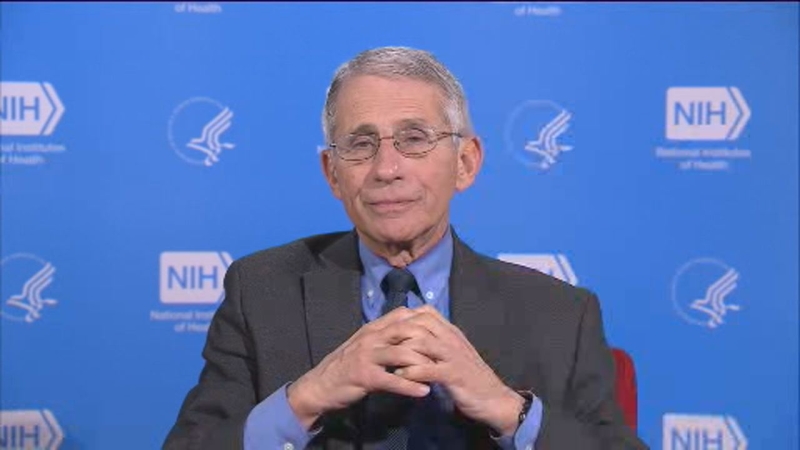 Director of the National Institute of Allergy and Infectious Diseases, Dr. Anthony Fauci, declared his decision to spend Christmas with his family. On Monday, the Chief Medical Advisor to the President told CNN that he would have a family time this Christmas and also encouraged people to do so. He specially stated that people who had taken their vaccination shots were protected and they should be spending a "good, normal Christmas" with their relatives and families.

The immunologist made this statement just a day after he told CBS that he felt that it was "too soon to tell" whether people should be spending time with their loved ones during the Christmas holidays. This release has triggered some criticism on social media platforms. The Republicans were among those who had criticized his statement. Dr. Fauci clarified that his comments had been misconstrued. The COVID-19 expert explained that he did not tell people to refrain from family events. He said that believed that being vaccinated would be the only way the entire nation could be in "good shape" during the winter holidays.

The host of 'Face the Nation' from CBS, Margaret Brennan, had asked the Director about the December holidays when he had revealed being cautiously optimistic about the dip seen in the COVID-19 cases in the country. He also cautioned the nation to be remain vigilant.

Dr. Fauci felt that it was rather too soon to forecast the outcome of the COVID-19 pandemic and everyone needed to contribute towards keeping the numbers under control. He revealed that he would like to refrain from predicting what might happen in the forthcoming weeks and months.

At CNN's popular show 'State of the Union', Dr Fauci voiced his disagreement with the Republicans who blamed immigrants for increasing the COVID-19 numbers in the country. This statement was in response to host Dana Bash's query about his thoughts on the Kaiser Family Foundation poll, which reported that 40 percent of the not-vaccinated population and 55 percent Republicans believed that tourists and immigrants were responsible for bringing the virus into the country.
Image Credit NIH

 
Check FREE Sports Scores and Bets https://www.RobinhoodSports.com a Division of RobinhoodNews.com
Trending News