Britney Spears Receives Surprise Gift a Dog from Fiance Asghari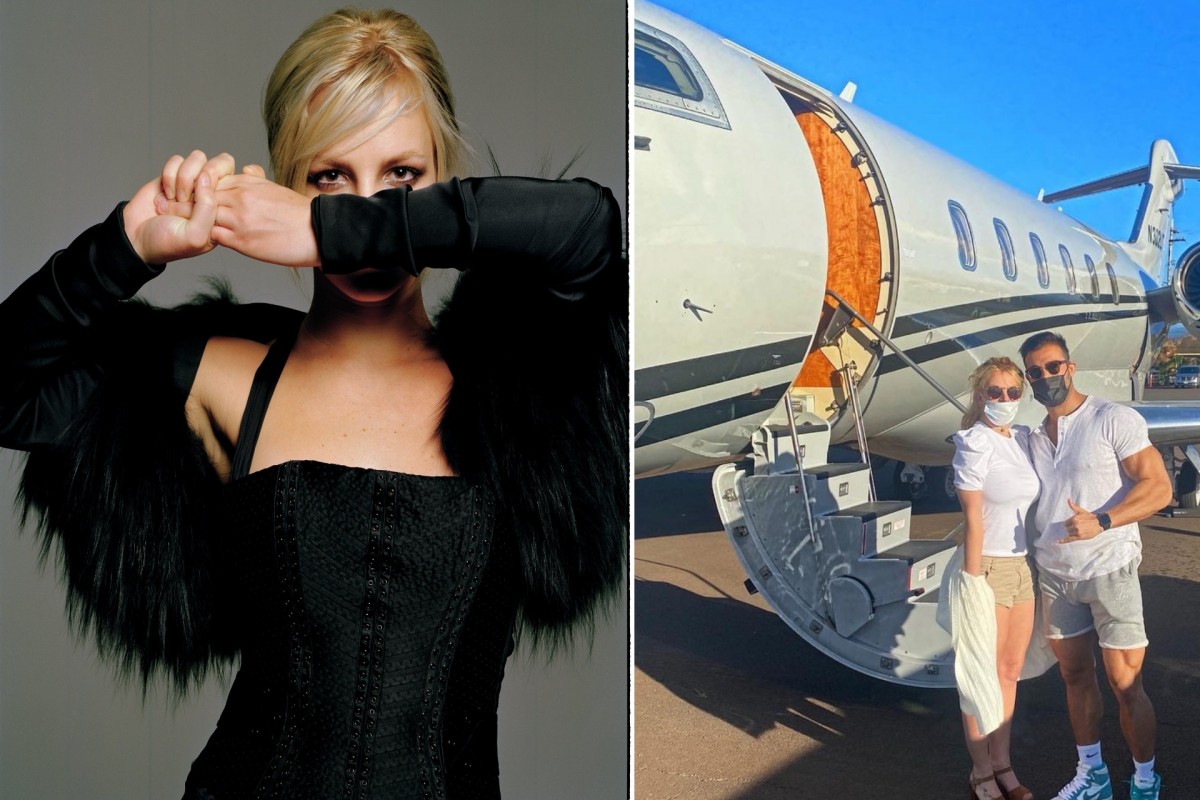 On Friday, Sam Asghari gave a surprise to his fiancee, Britney Spears, by gifting her with a new furry pet. The pet is a Doberman and has been named Porsha.
Asghari shared a short Instagram video and some pictures of their new canine member.

The video, shows the 27-year-old Sam petting their new family member. Britney's voice can be heard asking Sam about the new addition. Sam is heard replying, "Her name is Porsha and she's meant to unconditionally love you."

The pictures shared are a couple of close-ups of Porsha; one where Porsha is staring into the camera, and another one where someone is holding her paw.
Sam stated that Porsha will undergo training to protect his fiancée from anybody who "comes around with bad intentions."

Reports say that Porsha entered the family a couple of months after an allegation by the megastar's housekeeper, who said that her pet dogs were feared to be 'malnourished.' She reportedly believed that they had serious nutritional problems as they were being fed scraps instead of the special food they required.

It had also been claimed that the dogs were dehydrated when taken to the vet. Reports also say that Spears' dog keeper decided to keep the pooches after their treatment. 
 

 

View this post on Instagram

 
 The actor-singer is supposed to have confronted the housekeeper Aug. 16, and a heating argument ensued between the two, during which she slapped a phone from the housekeeper's hand. The housekeeper reported the incident to the Ventura County Sheriff's Department, alleging a misdemeanor battery and a damaged phone-screen protector. Legal charges against Spears were later dropped.

Asghari and Spears have been in the news since their engagement on Sept. 12. Social media displayed pictures of her posing with her ring. The media also shared that the couple had mentioned welcoming another member into the family, with indications of a baby.

An Instagram video clip was released where Spears was seen dancing with a baby doll. Commenting on the video, Asghari wrote, "Exclusive! We had a baby😂😂What should we name her?"

At the conservatorship hearing on June 23, Spears revealed her desire to have a baby. "I want to be able to get married and have a baby, "she said.

With reference to the conservatorship that ended the agreement, where her father and others made decisions regarding finances, and sometimes personal matters, the star said, "I don't feel like I can live a full life." Since 2008, James Spears has been in control.

Last month, judge Brenda Penny suspended James Spears as his daughter's estate conservator and appointed CPA John Zabel as a temporary replacement. The potential termination is expected at the next hearing, planned for November 12.

 
Check FREE Sports Scores and Bets https://www.RobinhoodSports.com a Division of RobinhoodNews.com
Trending News