Biden to restore protections to three national monuments cancelled by Trump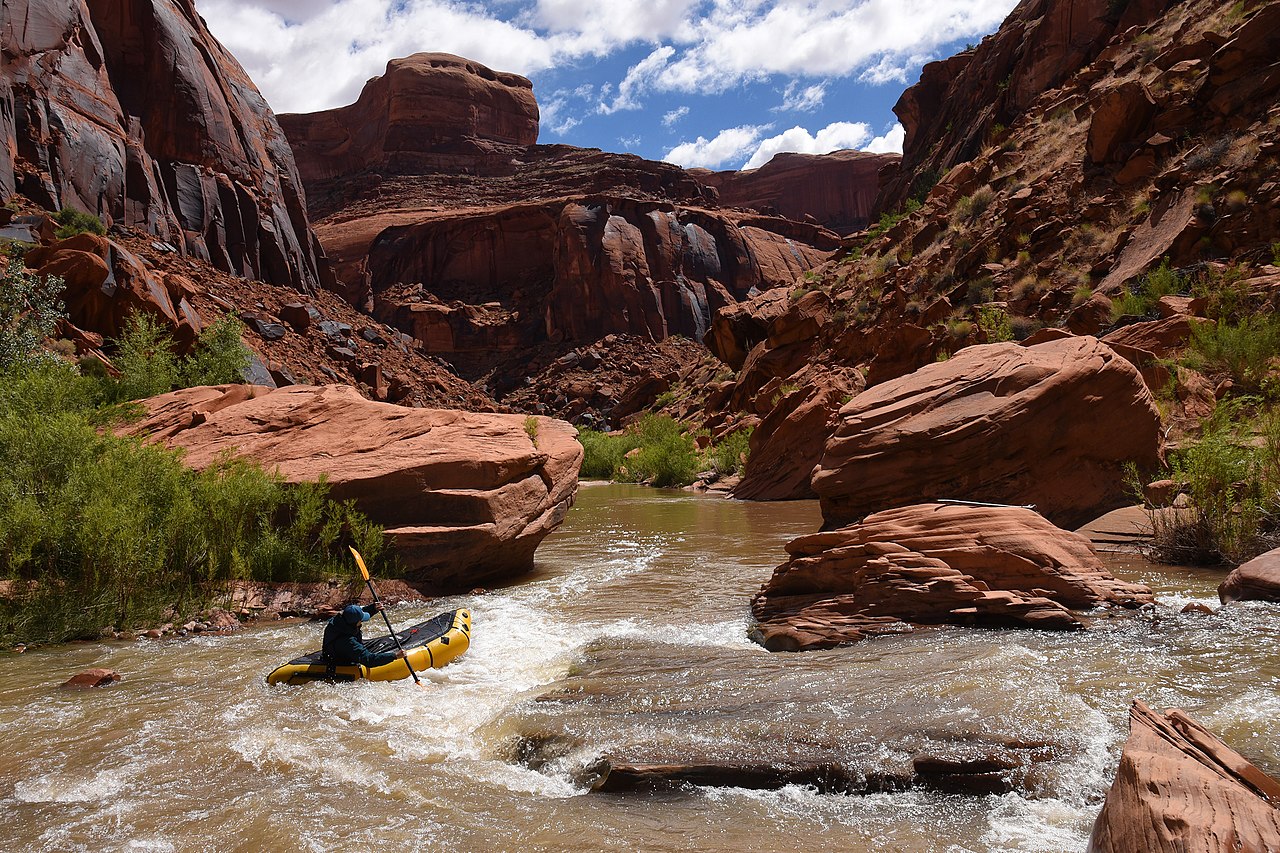 The monuments cover large amount of vast land in southern Utah where red rocks reveal petroglyphs and cliff dwellings and distinctive buttes bulge Former President Donald Trump invoked the century-old Antiquities Act to cut 2 million acres from the two monuments, calling restrictions on mining and other energy production a "massive land grab" that "should never have happened."
When Trump ordered  Interior Department Secretary Ryan Zinke to look at reducing monuments within his first weeks in office,  there was backlash from environmentalists, paleontologists, and Native tribes.
Trump noted, "Some people think that the natural resources of Utah should be controlled by a small handful of very distant bureaucrats located in Washington, and guess what? They're wrong."  "This was made in the interest of giving the land back to the people of Utah.
With much opposition, the Trump administration further fast forwarded its efforts to enhance energy production on public lands and unveiled a policy to expedite oil and gas leases and revisiting a conservation plan that guided renewable energy development in California's Mojave Desert.
In Utah, where federal ownership of public lands has long been opposed by the state's congressional delegation, Trump said the nearly 2-million-acre reduction of the national monuments was necessary to restore state and local control.
The administration is to restore protections to the Northeast Canyons and Seamounts, a marine monument in the Atlantic Ocean off the coast of New England that consists of underwater mountains and canyons.
Conservative  leaders are concerned and said, "​​We expected and hoped for closer collaboration between our state and national leaders, especially on matters that directly impact Utah and our citizens," a consortium of Utah leaders including Governor Spencer Cox, in a statement Thursday. "The president's decision to enlarge the monuments again is a tragic missed opportunity — it fails to provide certainty as well as the funding for law enforcement, research, and other protections which the monuments need and which only Congressional action can offer."
The Navajo Nation, Hopi Tribe, Ute Indian Tribe, Ute Mountain Ute Tribe and Pueblo of Zuni have historical  claims on these areas, except for the one in the Atlantic Ocean.
Republican Utah Gov. Spencer Cox was disappointed  with Biden's decision to restore Bears Ears and Grand Staircase-Escalante monuments,, as the Trump administration downsized significantly in 2017.
Check FREE Sports Scores and Bets https://www.RobinhoodSports.com a Division of RobinhoodNews.com
Trending News